The Sorare Wallet System offers a secure and effortless solution for making transactions directly on Sorare. It's comprised of a Cash Wallet and ETH Wallet. Serving as a virtual wallet, it enables you to buy, sell, and trade Sorare digital player cards.
To find the Wallet, go to the top-right section of the Sorare homepage.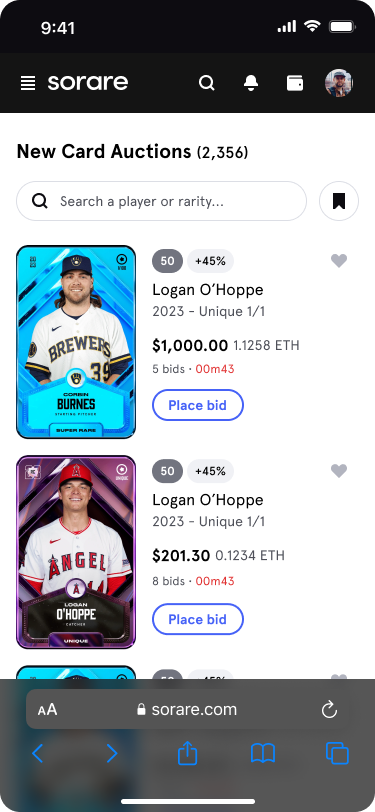 .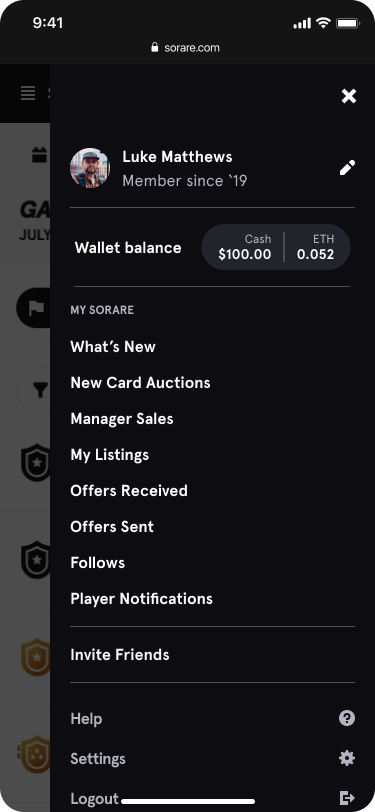 The Cash Wallet supports U.S. Dollars (USD), Euros (EUR), and British Pounds (GBP). The ETH Wallet supports the digital currency Ether (ETH), used on the Ethereum blockchain.
Your Wallet also shows your most recent transaction activity.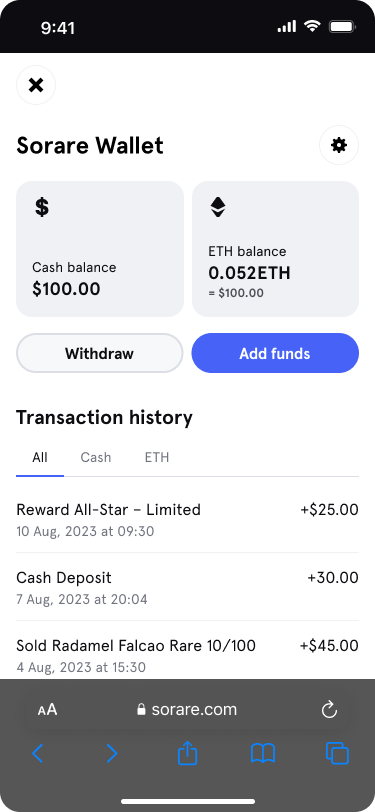 Once a trade is finalized on Sorare, the funds will promptly reflect in your Wallet. Those funds will live in your Sorare Wallet so you can buy and trade cards in real-time. You can easily withdraw the money from your Wallet to your personal bank account, typically receiving it within 2-3 business days.
For more information about how to use the Sorare Wallet System, please refer to these articles: