Here are the key steps you need to know so that you can withdraw your funds from Sorare to your bank account or ETH Wallet.
To withdraw your funds to a bank account:
*Please note withdrawing funds to a bank account can only be done in cash. We do not support ETH withdrawal to a bank account.
➡️ Go to your Sorare Wallet and click "Cash Out" or "Withdraw"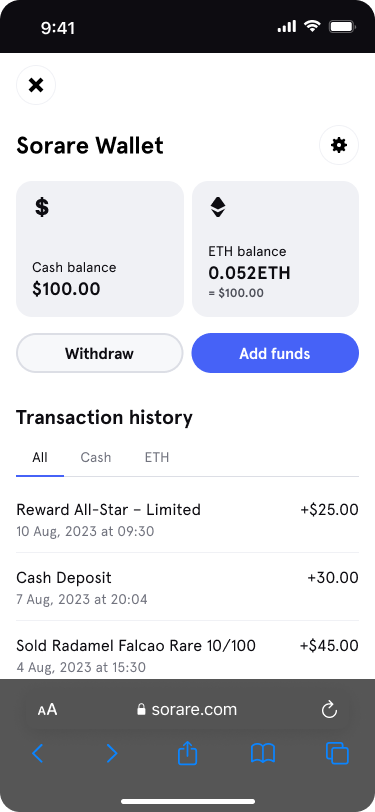 ➡️ Enter the amount you want to withdraw and your bank account details
➡️ Review the details you entered and click on "Request Withdrawal." You should receive your withdrawal within 2-3 business days.
To withdraw ETH funds to your external wallet (e.g. Metamask, Coinbase, etc.):
➡️ Go to your Sorare Wallet and select "Withdraw"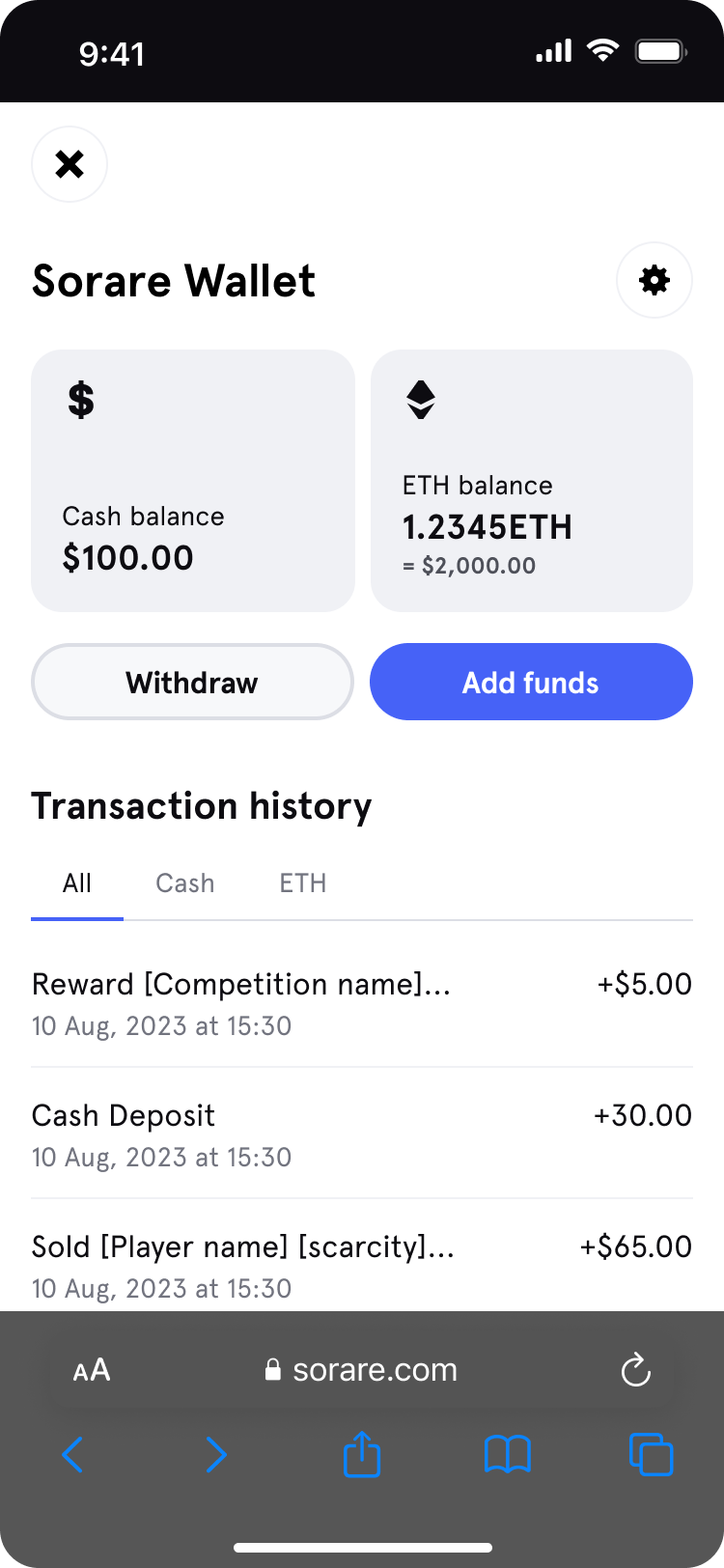 ➡️ Add the public address of your external wallet. Please choose the amount you wish to withdraw from your Wallet and press "Continue."

➡️ Click on the checkbox to review and confirm that the wallet address is correct, and click "Send now."
➡️ Confirm your withdrawal via email
You will receive an email explaining the fee associated with the withdrawal. This fee is not a Sorare fee but a fee to pay the transaction costs associated with the Ethereum blockchain. Sorare makes no money from this.

When a withdrawal has been initiated, your Sorare balance is frozen until such time as the withdrawal has been processed. This is why you see a different balance (on the top right) than when you head to the withdrawal tab in your Wallet.
WARNING : We are not supporting withdrawing to a Smart Contract. We are working on the feature - and it might come in a near future - but please note if you encounter this type of error, please transfer your funds to another wallet if possible.