Ramp is a third-party service that allows you to deposit ETH with traditional payment methods like debit/credit cards and bank transfers. Ramp currently supports a great number of currencies
Here are the steps to fund your wallet with Ramp
➡️ Head to the wallet icon, located on the top-right of the Sorare website.
➡️ Click on the preferred option (MoonPay or Ramp). Note, we might show only MoonPay or Ramp, based on the best available exchange rate for you and depending on your geographic region.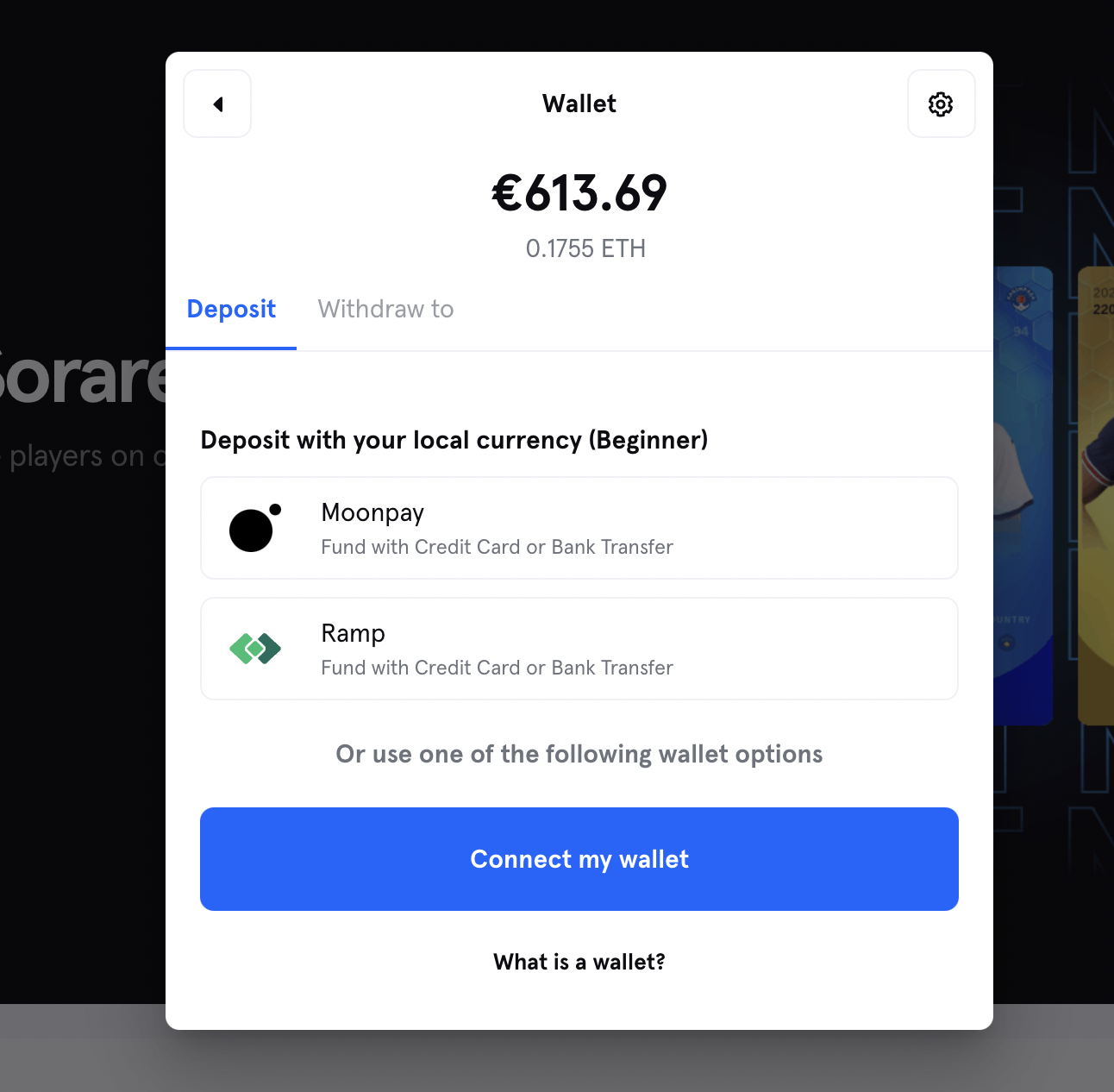 ➡️ Follow the steps please or use this Video tutorial for funding via Ramp if you need more details.