After creating your account and completing the onboarding, you will receive 13 Common cards. To use your cards and build your first team, you will enter a tournament and submit your team. To do so, follow these steps:
➡️ 1. From the main page, click on "Play" to arrive on the Lobby page.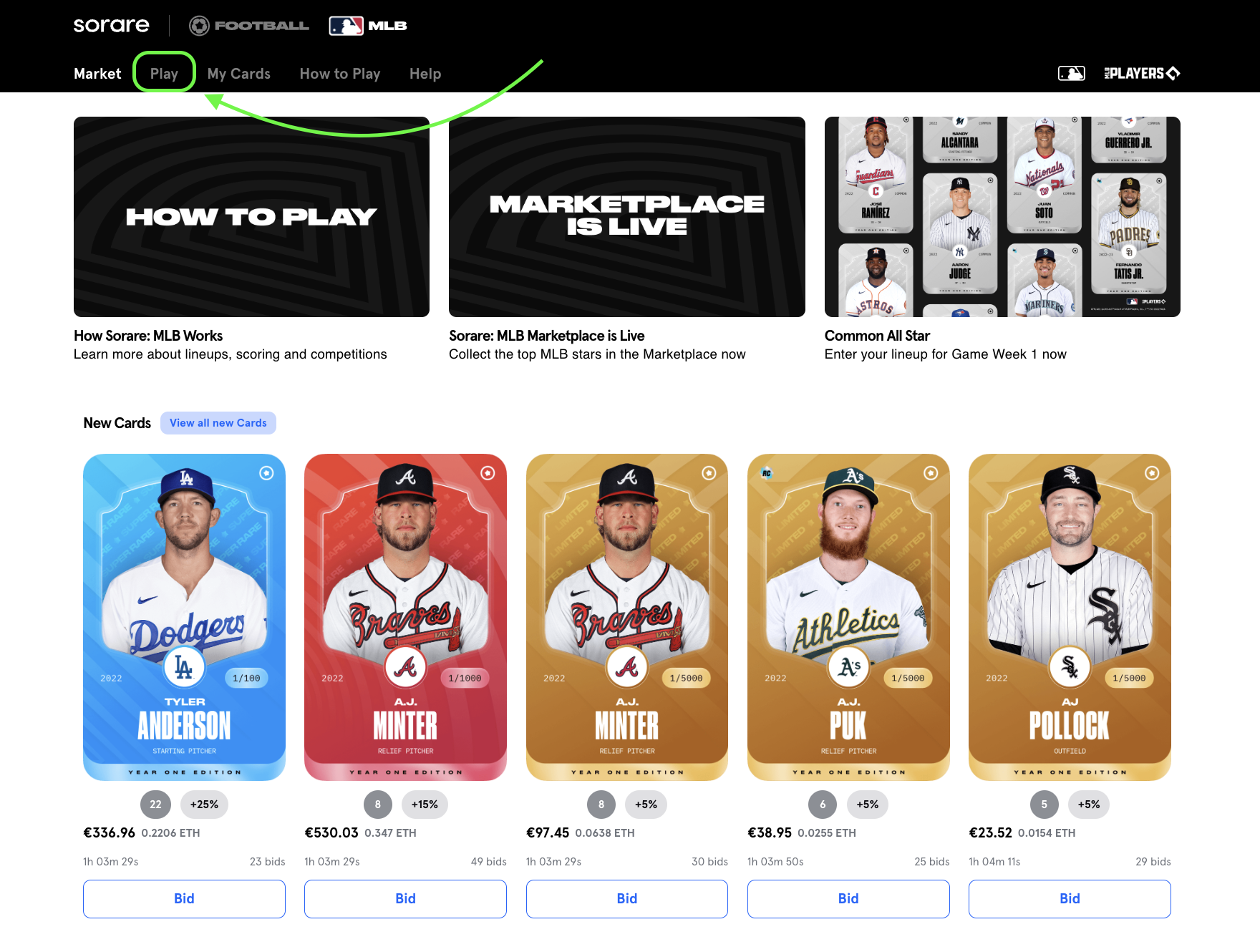 ➡️ 2. From the Lobby page for the current Sorare: MLB Game Week. Here, you have access to all open tournaments, each of which has progressive eligibility requirements. Based on your cards, you can access tournaments. As a new user, you can enter the Common All-Star Tournament and play your common cards. Learn more about how to compose a Sorare: MLB team.

➡️ 3. Add each of your players to their corresponding positions. Your lineup has to have at least two MLB teams represented in order for your lineup to be valid.
Note: The position circled in green is the one you need to fill with the players on the left.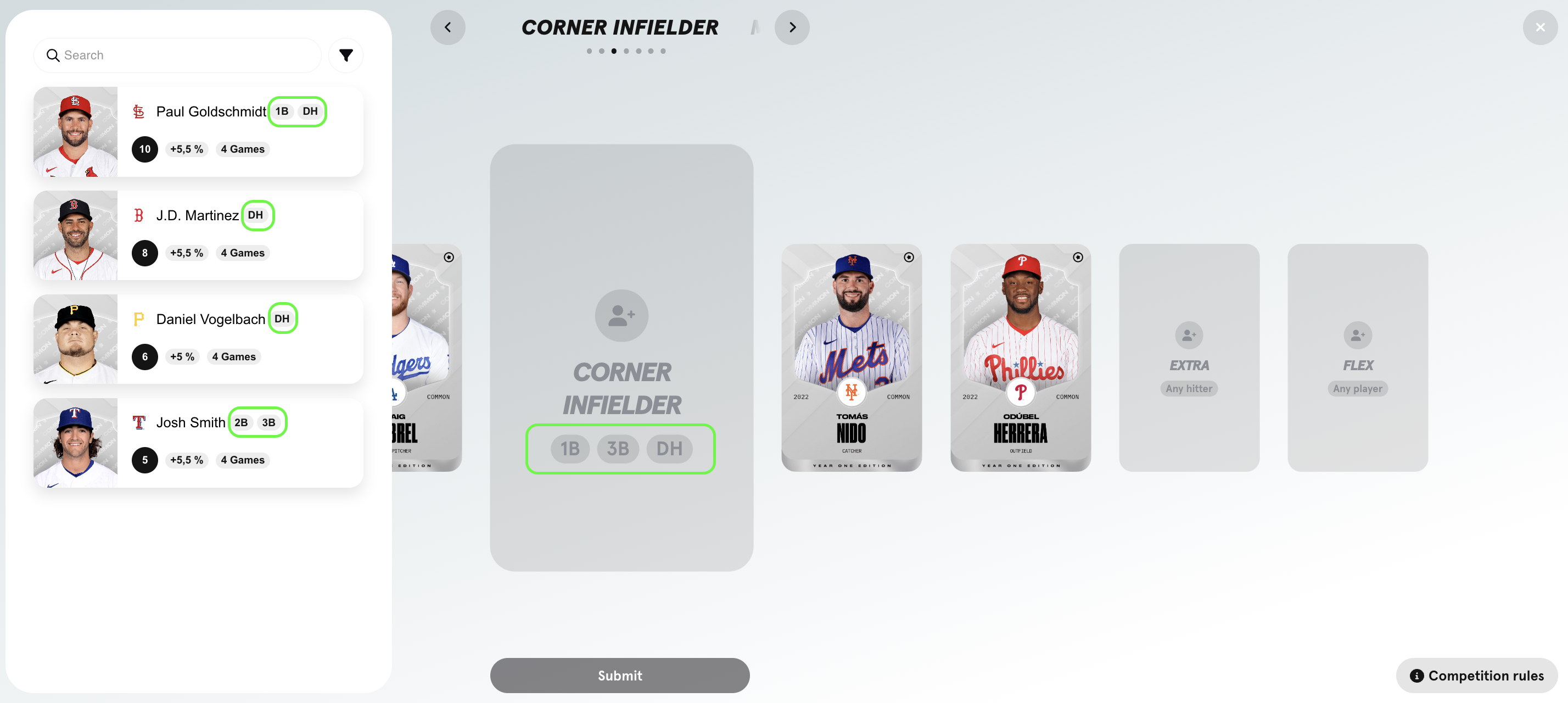 ➡️ 4. Once your team is filled and ready, click on submit to register your team for the Game Week.