After creating your account and completing the onboarding, all Managers will be able to draft a team of Common Cards - filling 10 positions within a set budget - and use those cards to set lineups in Common competition gameplay.
Please note, all Season 1 Common Cards will be retired at the beginning of Season 2.
➡️ 1. From the Home page, click on "Get Started" to draft your new set of Common Cards for Season 2.
➡️ 2. You will draft and select ten (10) players in the league with a budget of 120. You cannot have more than five (5) players from the same team in your draft.

➡️ 3. After choosing your 10 players, click on "Submit"
➡️ 4. From there, you can see the squad you chose! Click on "Play Ball".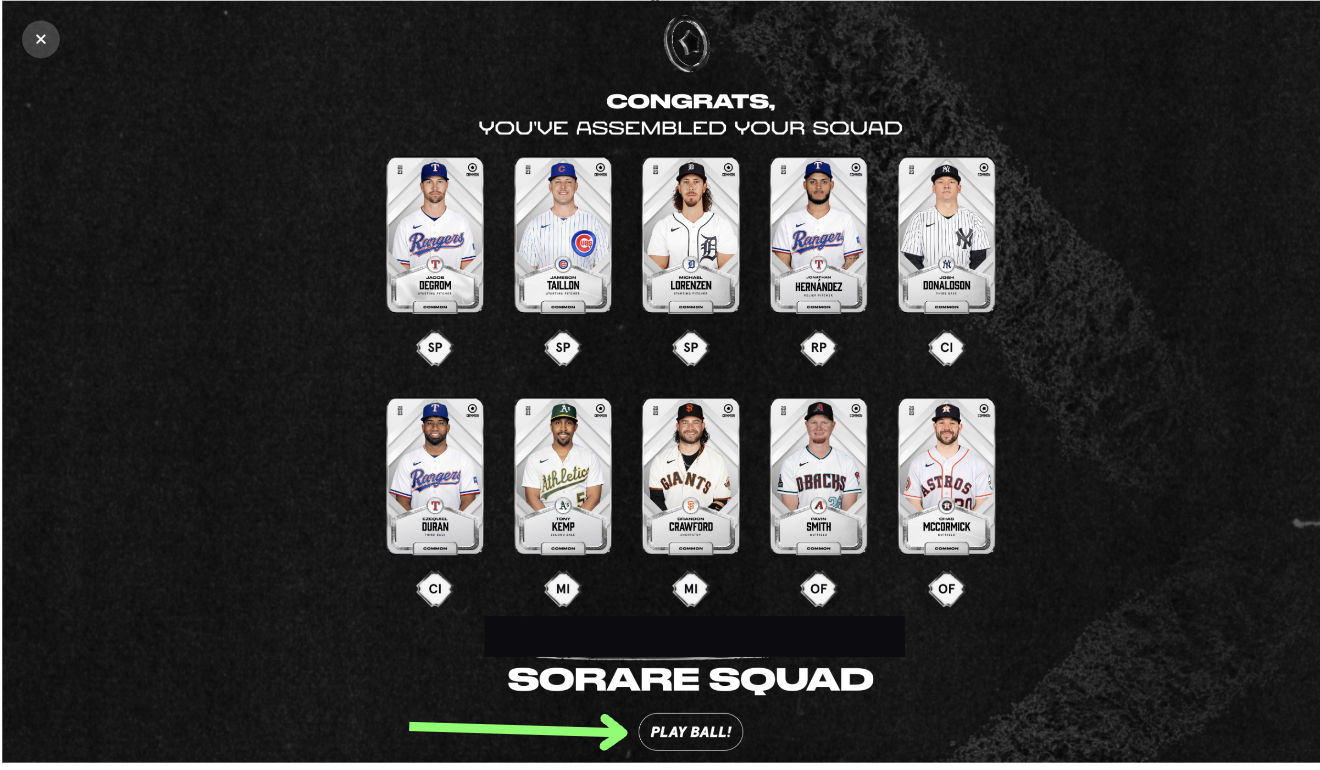 ➡️ 5. Click on "Play" and hit "Upcoming". Here, you have access to all open tournaments, each of which has progressive eligibility requirements.
➡️ 6. Click on "Register" to submit a lineup.
➡️ 7. Select a player for each position.
➡️ 8. Once each position on your roster is complete, click on submit to register your team for the Game Week (again demonstrated in green).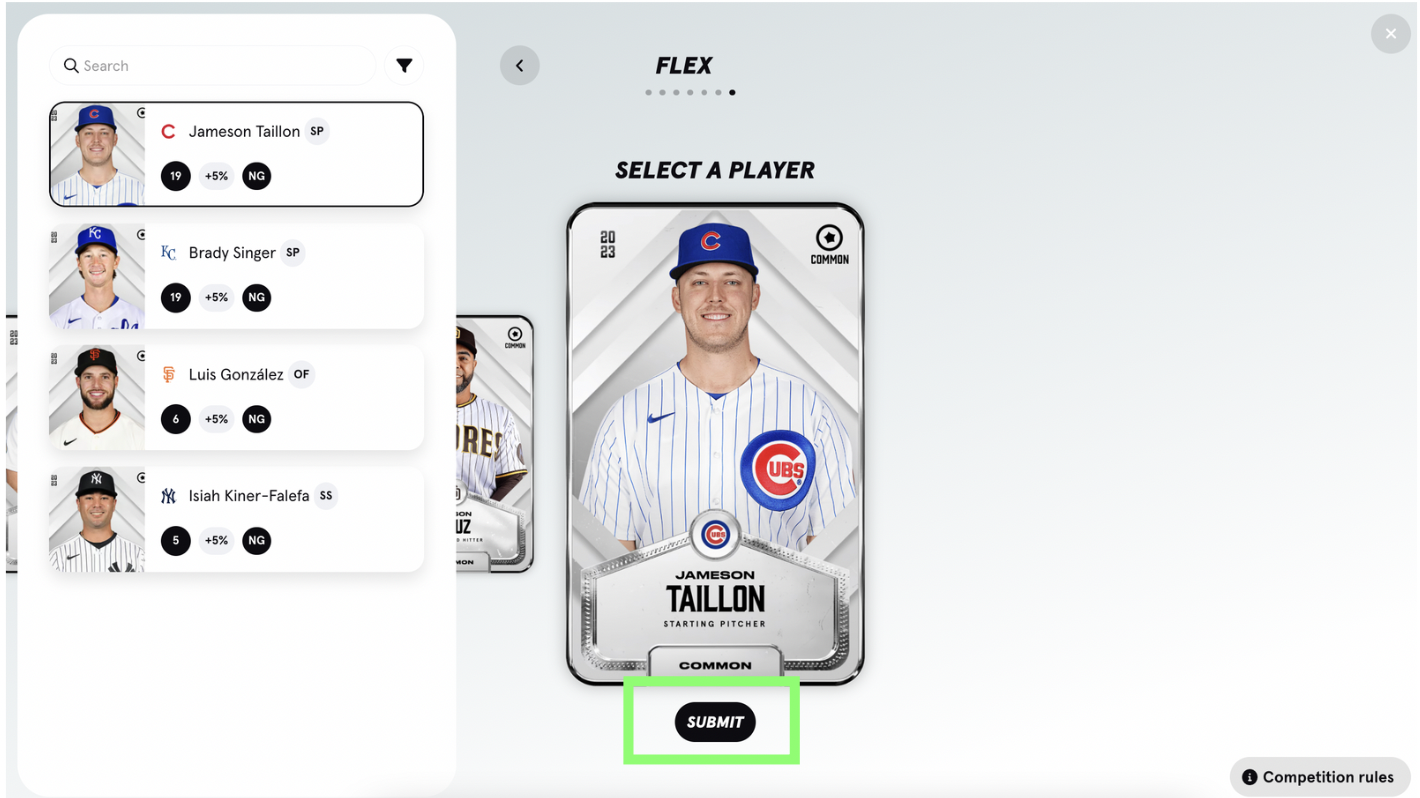 For more information on how to compose a lineup, check it out here.