We're excited to share that we've successfully integrated MoonPay to Sorare, giving our community of Managers more choice in our on-ramping solutions.
MoonPay is a third-party service that allows you to deposit ETH with traditional payment methods like debit/credit cards and bank transfers. MoonPay currently supports a great number of currencies (click here to discover the regions and currencies).
The guide below explains how to add funds to Sorare with your credit card through MoonPay.
➡️ Head to the wallet icon, located on the top-right of the Sorare website.
➡️ Click on the preferred option (MoonPay or Ramp). Note, we might show only MoonPay or Ramp, based on the best available exchange rate for you and depending on your geographic region.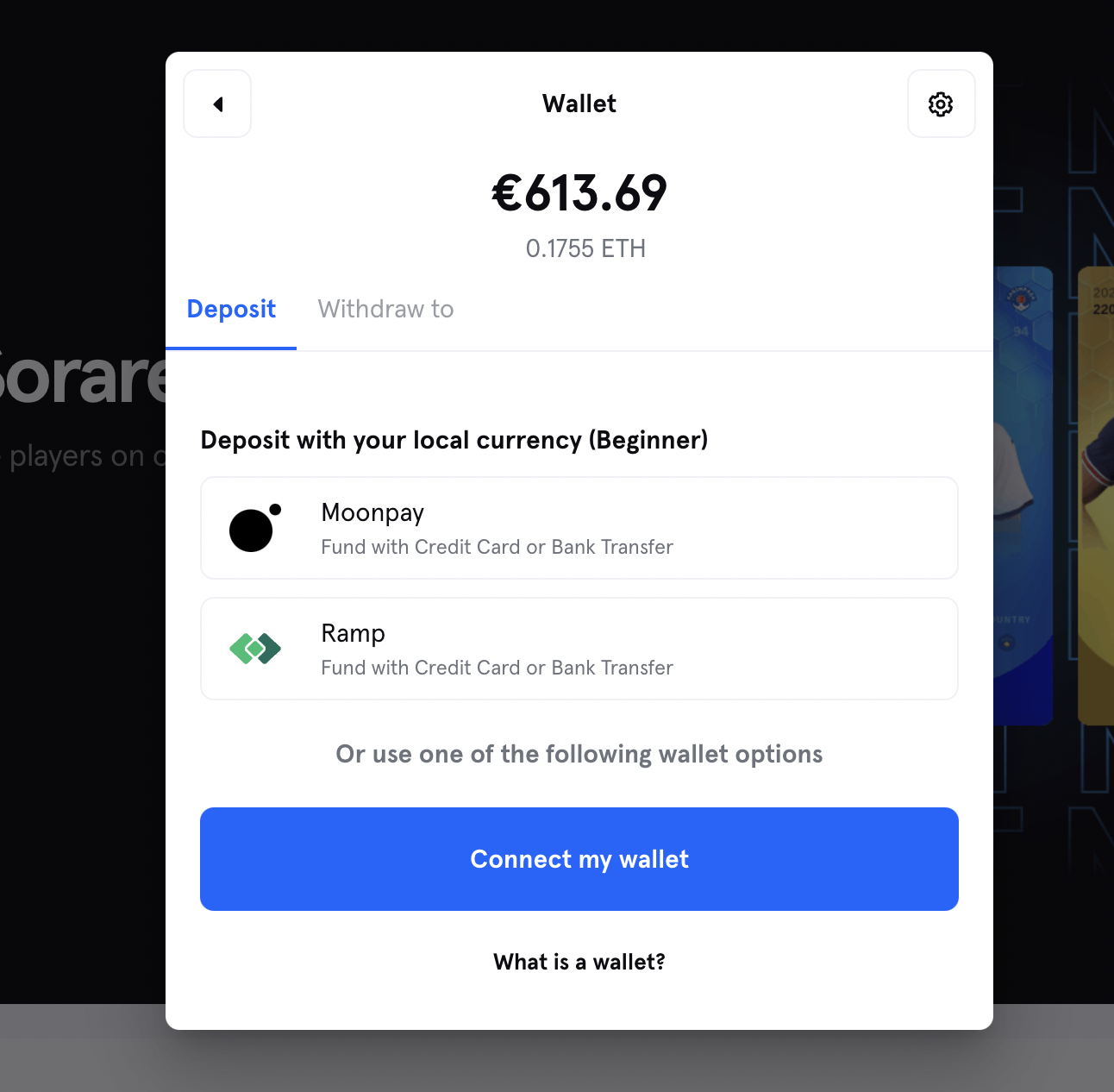 ➡️ Set the amount of ETH you want to buy, and next enter your email, this will be used for your receipt (or to create your account if the amount reaches a limit threshold).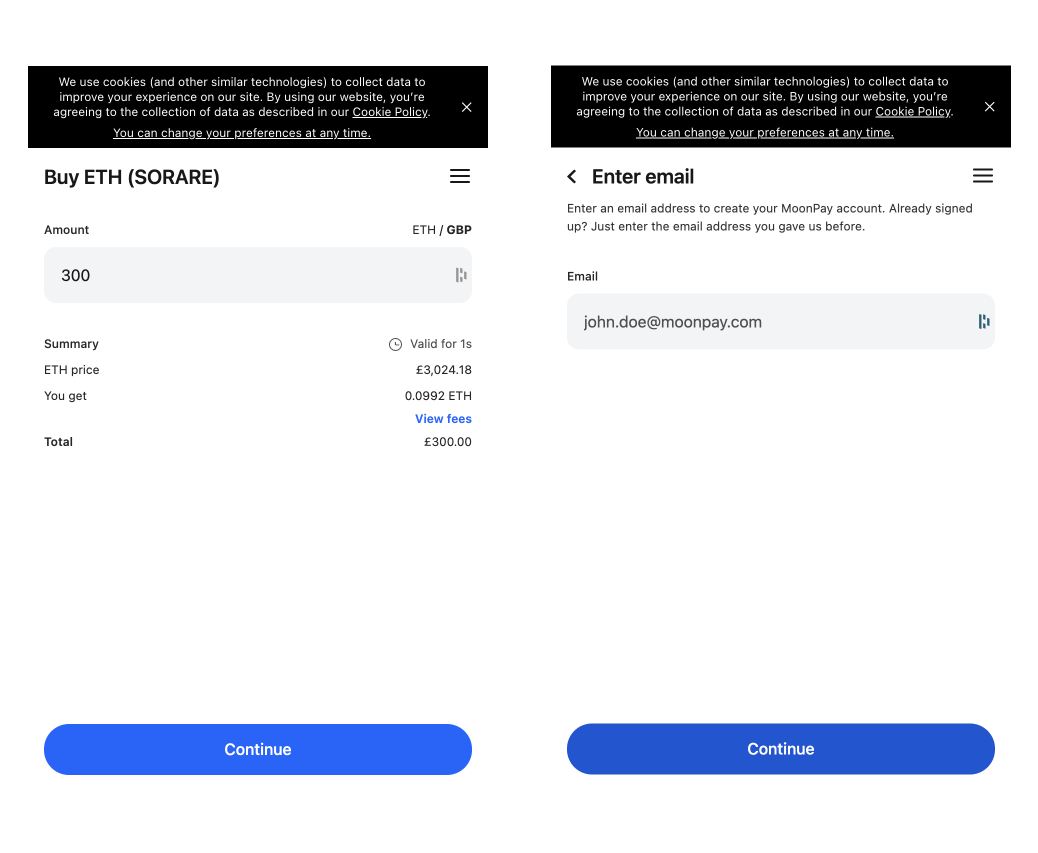 If this is your first time using MoonPay, you'll need to set up your account by adding a debit/credit card and verifying your personal information.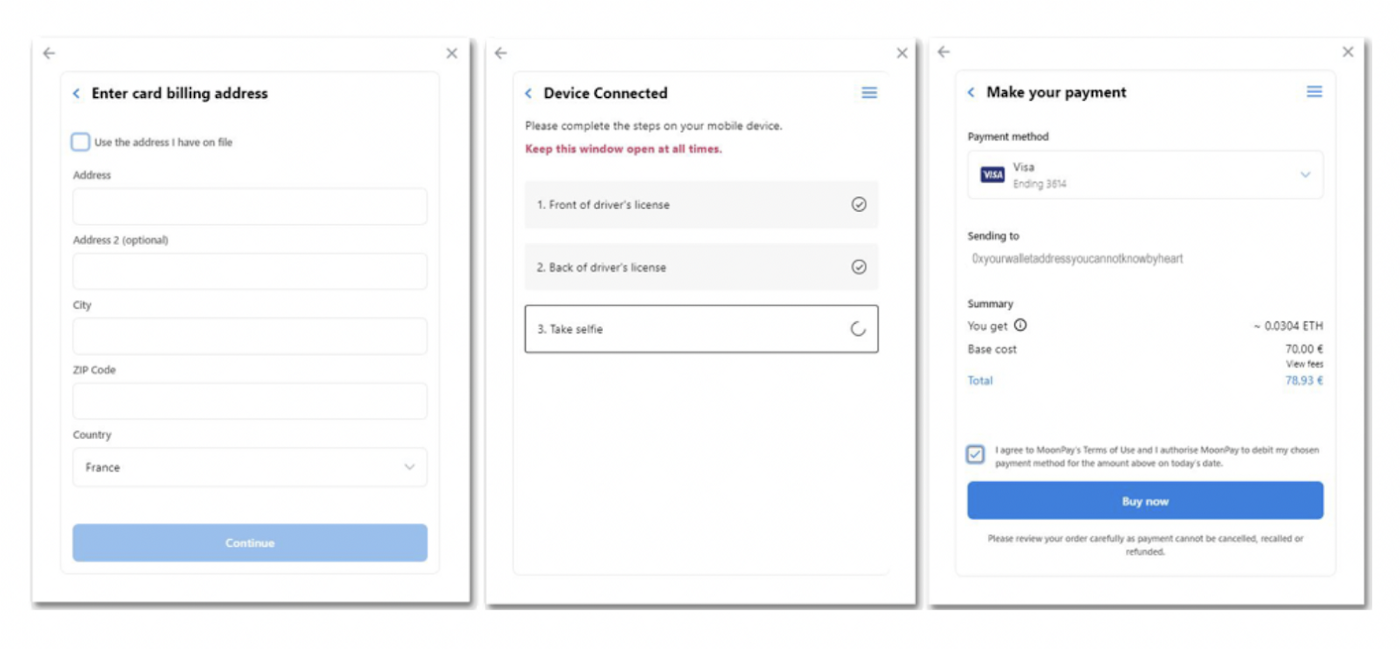 ➡️ Once the account setup and verification done, you will be able to complete the payment via MoonPay.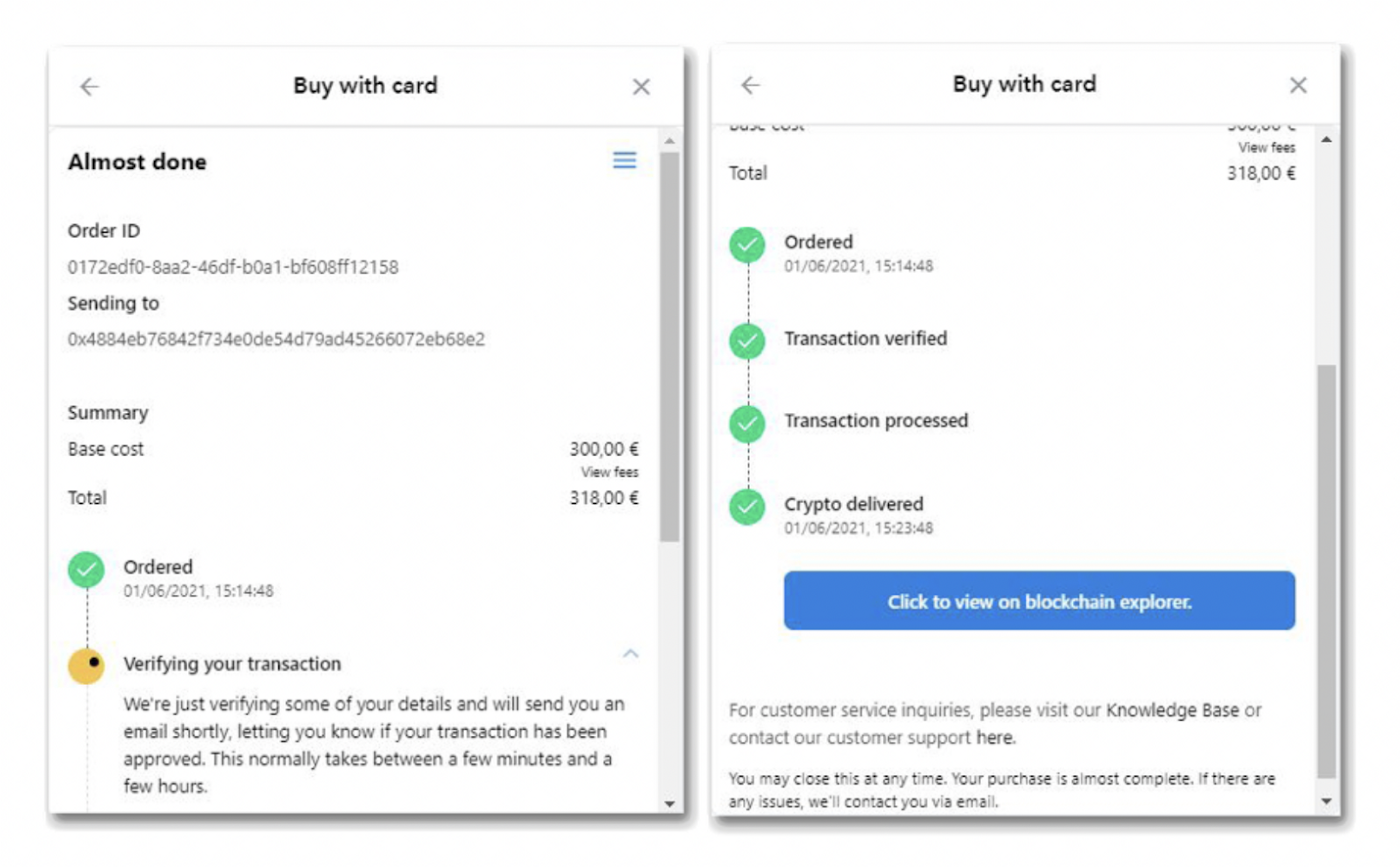 You should receive the ETH funds on your Sorare account in the following couple of minutes. If you have further questions regarding MoonPay, please contact their customer support or read their FAQ