To put a card for sale, simply follow these steps:
1️⃣ Click on My Club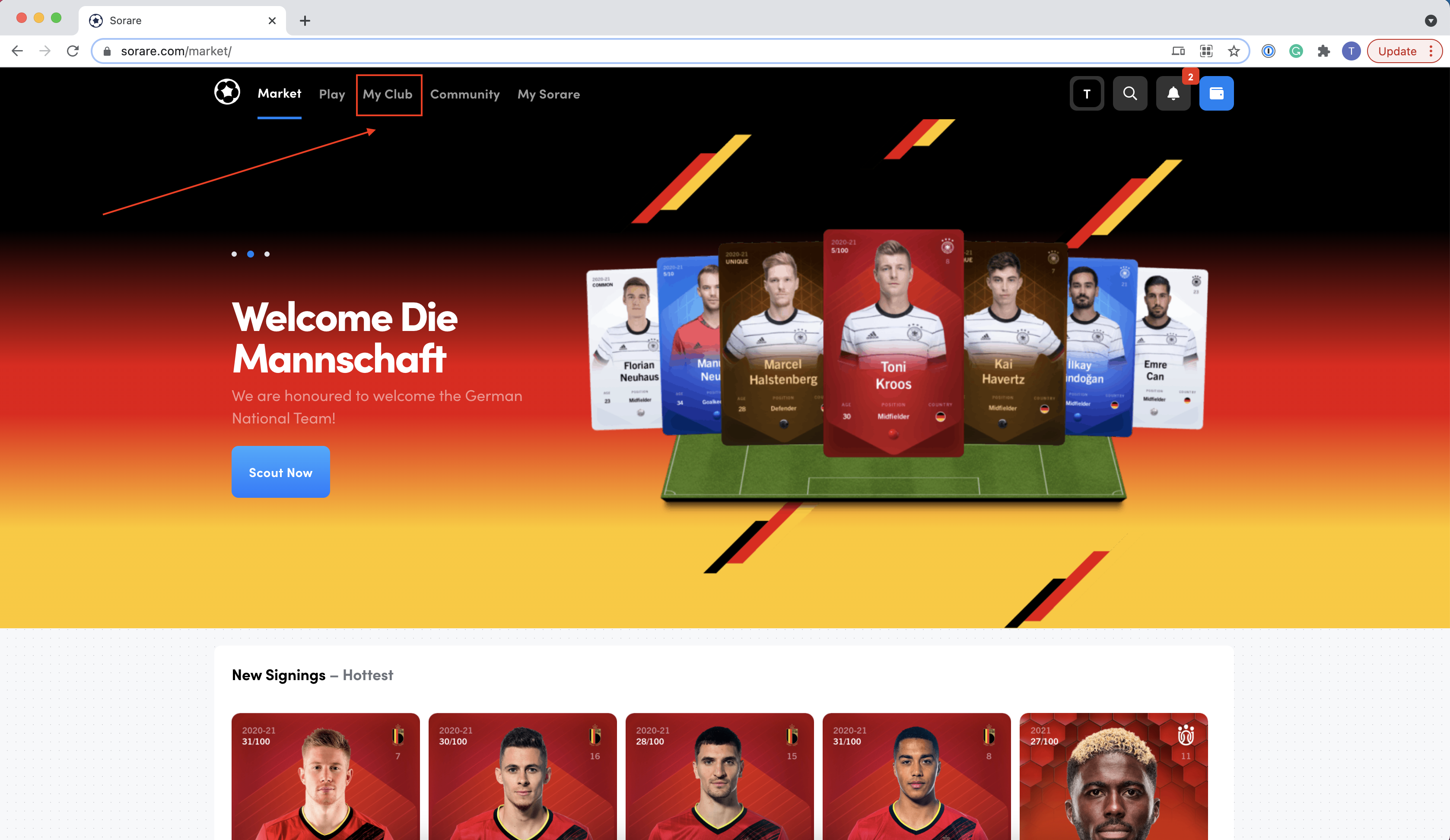 2️⃣ Click on "Cards"

3️⃣ Then click on the card you want to sell and then, click on "Sell my card" button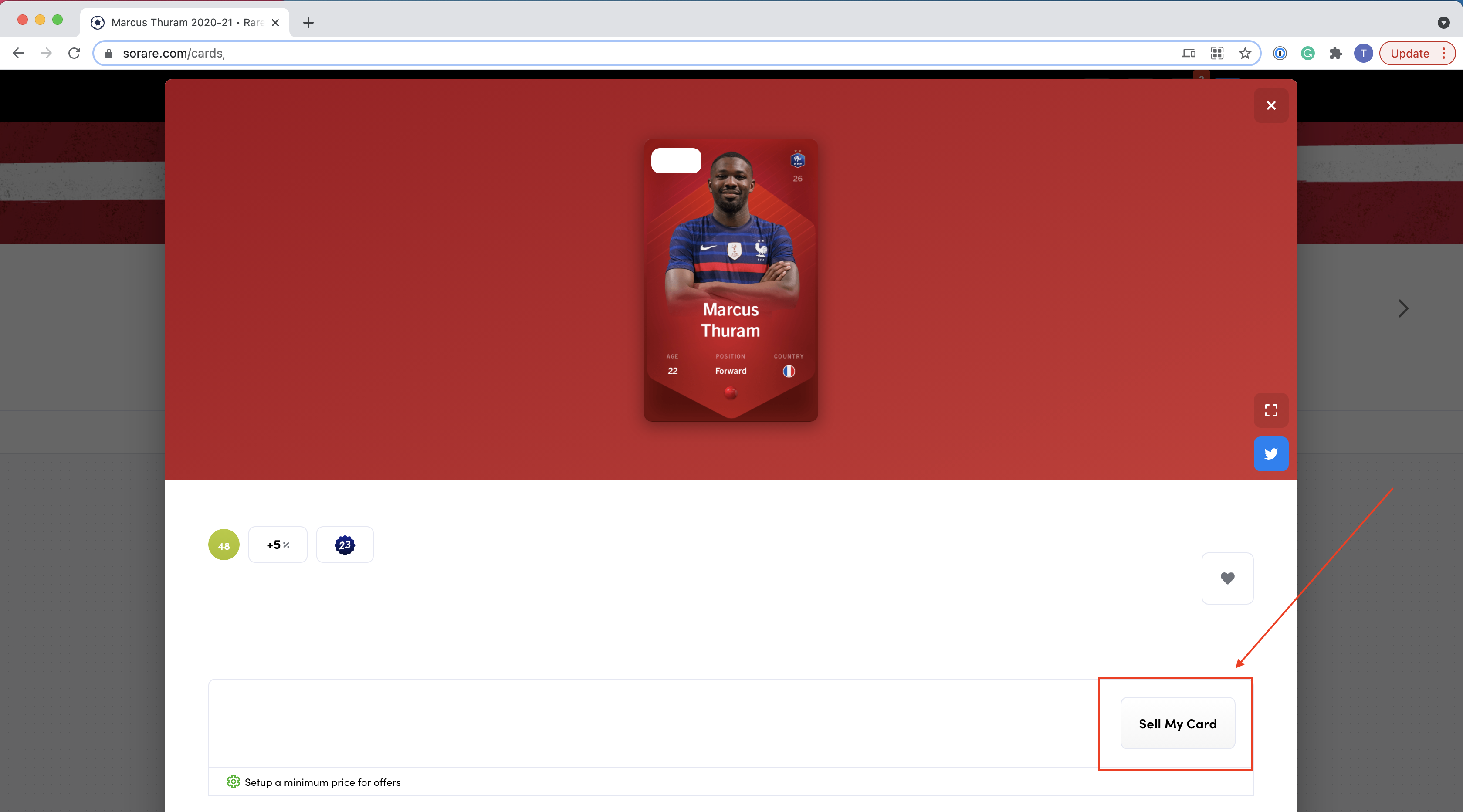 4️⃣ A pop-up will appear and you can define the price to which you want to sell your card. Enter your price and click on the "Sell" button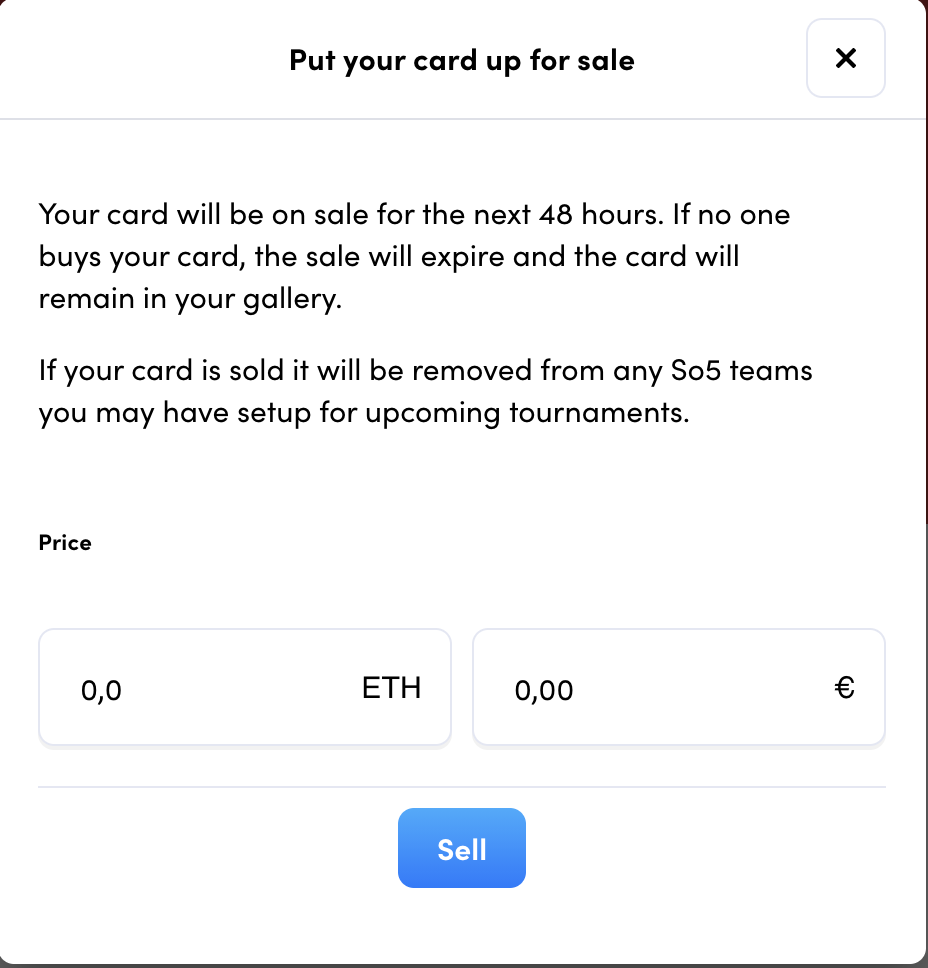 5️⃣ A pop-up will appear to confirm everything. Click on "Yes" if we are happy with the price.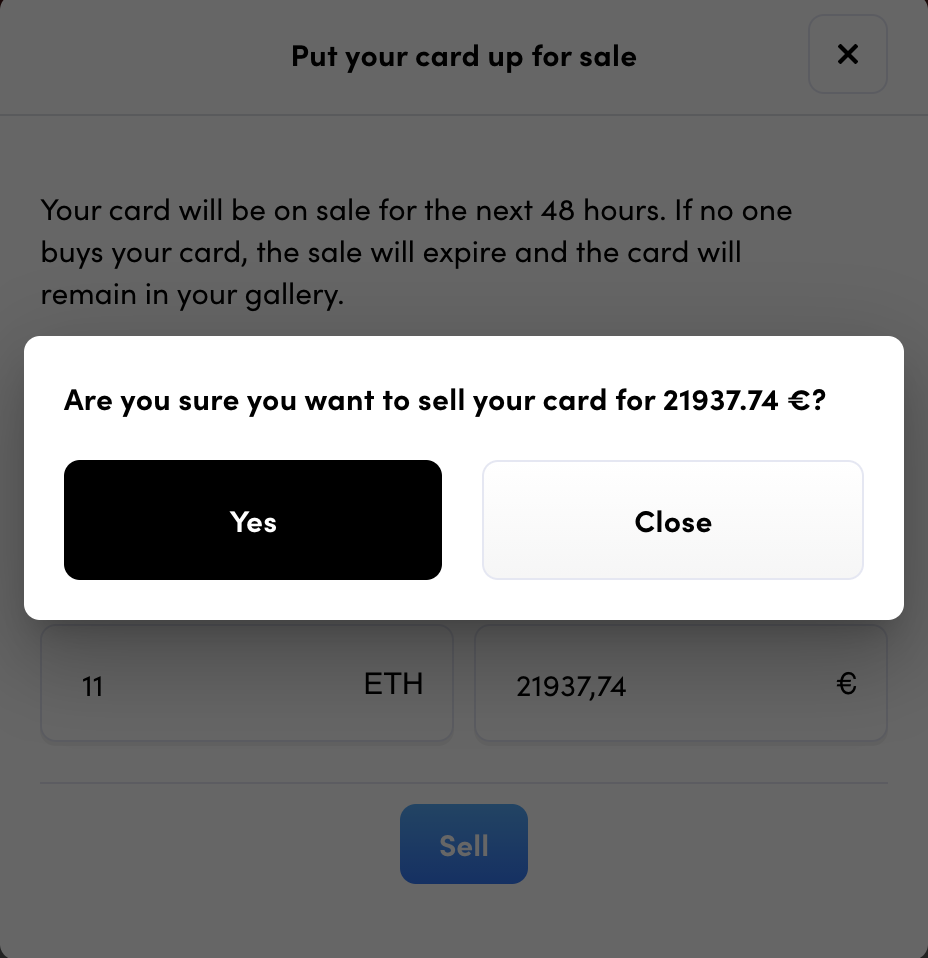 Your card will then be on sale for the next 48 hours. If no one buys your Card, the sale will expire and the card will remain in your gallery.
If someone buys your card, you will receive an in-game notification and an email.
Please note that you cannot sell Common cards as they are given to discover the game.
Good luck with your sale :)