To delete your account:
Hover-over your club icon

Click on Settings

Click on Account Settings

Click on Destroy Account
Destroying your account is irreversible. Please think about it carefully. Also, if there is anything we can do to improve your experience, please let us know.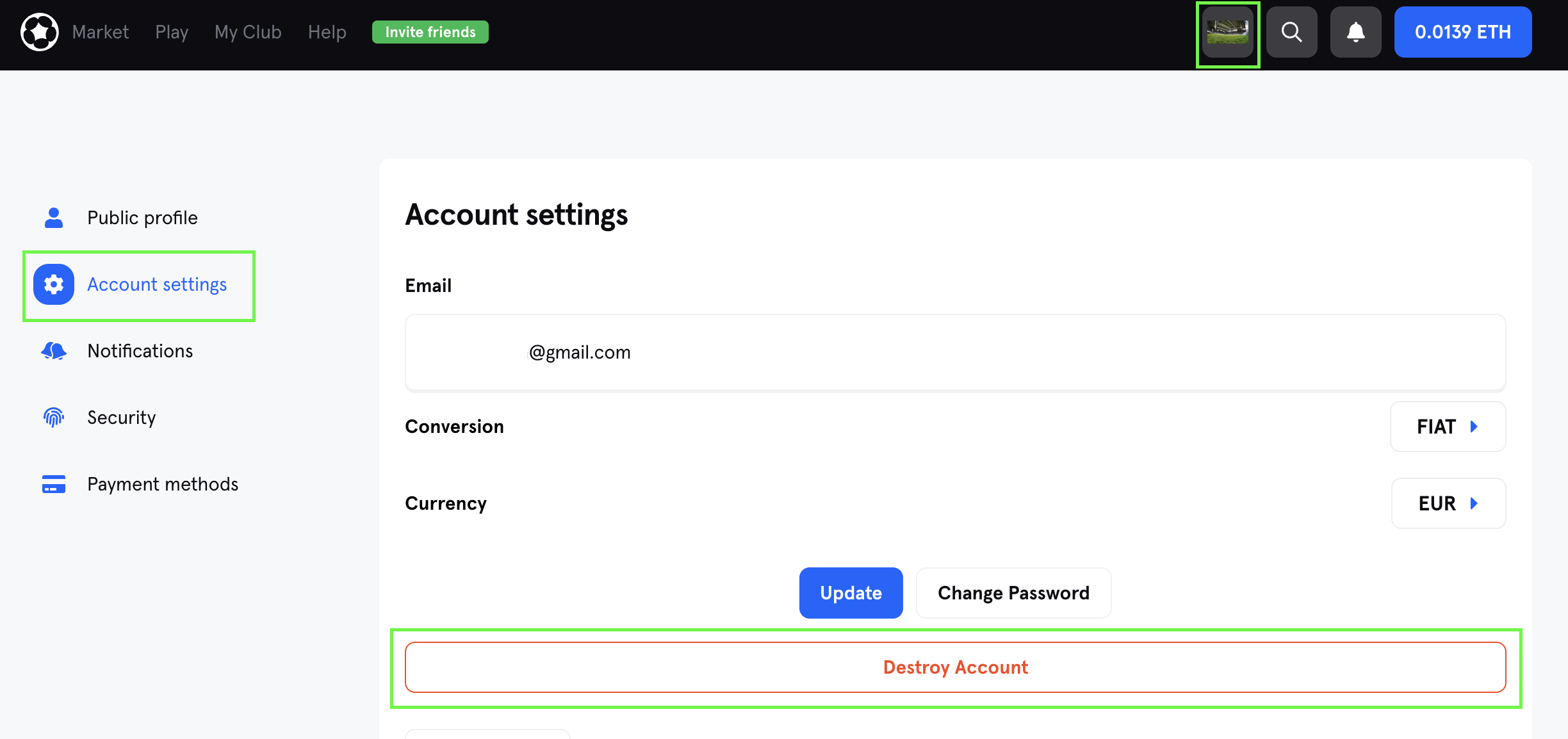 Can I delete my account and start a new one to take advantage of a referral link?
We recommend that you don't delete your account to start with a new one because your account may be flagged by our multi-accounting fraud detection. You can still earn free Limited cards by inviting your friends as part of our Referral Program.