Every time a licensed player features in a game that is part of our coverage, they earn points based on their performance and actions on the field.
➡️ below is an example of Antoine Griezman's score in the last 5 games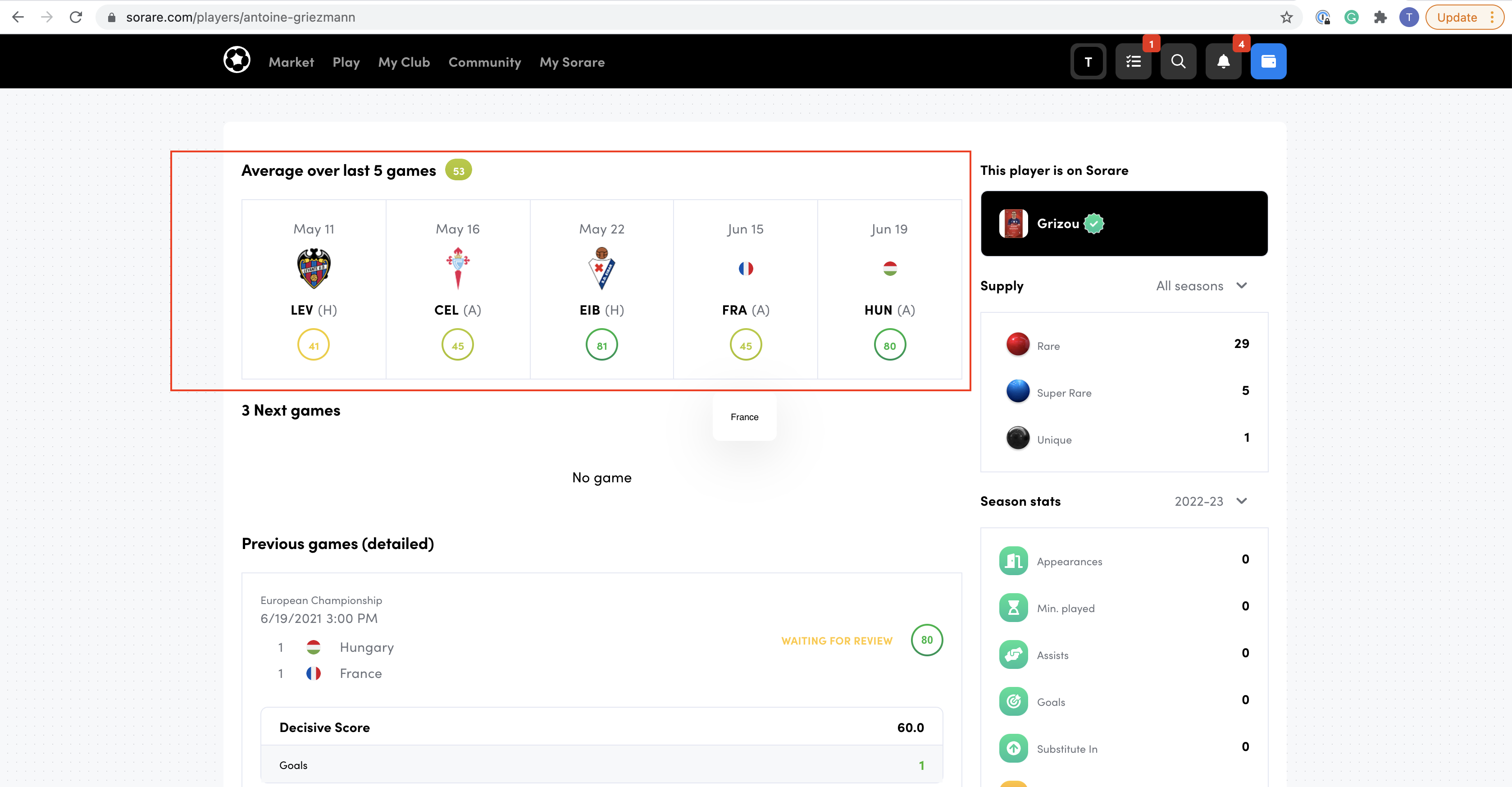 The Fantasy score is calculated after three steps:
Calculate the

Player Score

(PS) using the scoring matrix. These are the points from the performance of the player on the pitch.

Calculate the

Card Score

(CS) using each card Bonus (Season, Captain and Level Bonus)

Calculate the

Team Score

(TS). This is just the addition of your 5 card scores.
➡️ Your fantasy score for a game week will help you climb up the rankings and earn rewards.
Now it's time to work on your team, good luck!