The Player Score is calculated based on the real life performance of the player during a game. Player scores on Sorare range from 0 to 100. On a player's page, you will find their player score for the last 5 games and their average score over their last five games, excluding DNPs.

A DNP stands for "Did Not Play" in which case your player scores 0.
The Player Score is calculated as follows: Player Score = Decisive score + all-around score (or 0 if the all-around score is negative). The decisive score is based on statistics that have a direct impact on the outcome of a game such as a goal, an assist, a red card, etc.
All-around Score accounts for every major statistic during a live game that are less obvious to track than those used to calculate the decisive score. These are vital to evaluate the overall impact of a player in the game.
The lowest possible total player score is 0 and the highest is 100. If your card has two fixtures in an upcoming Game Week, only the first game will be scored. You will only see the scored fixture in your player's fixture list for that Game Week.
➡️ below is an example of Antoine Griezman's score in the last 5 games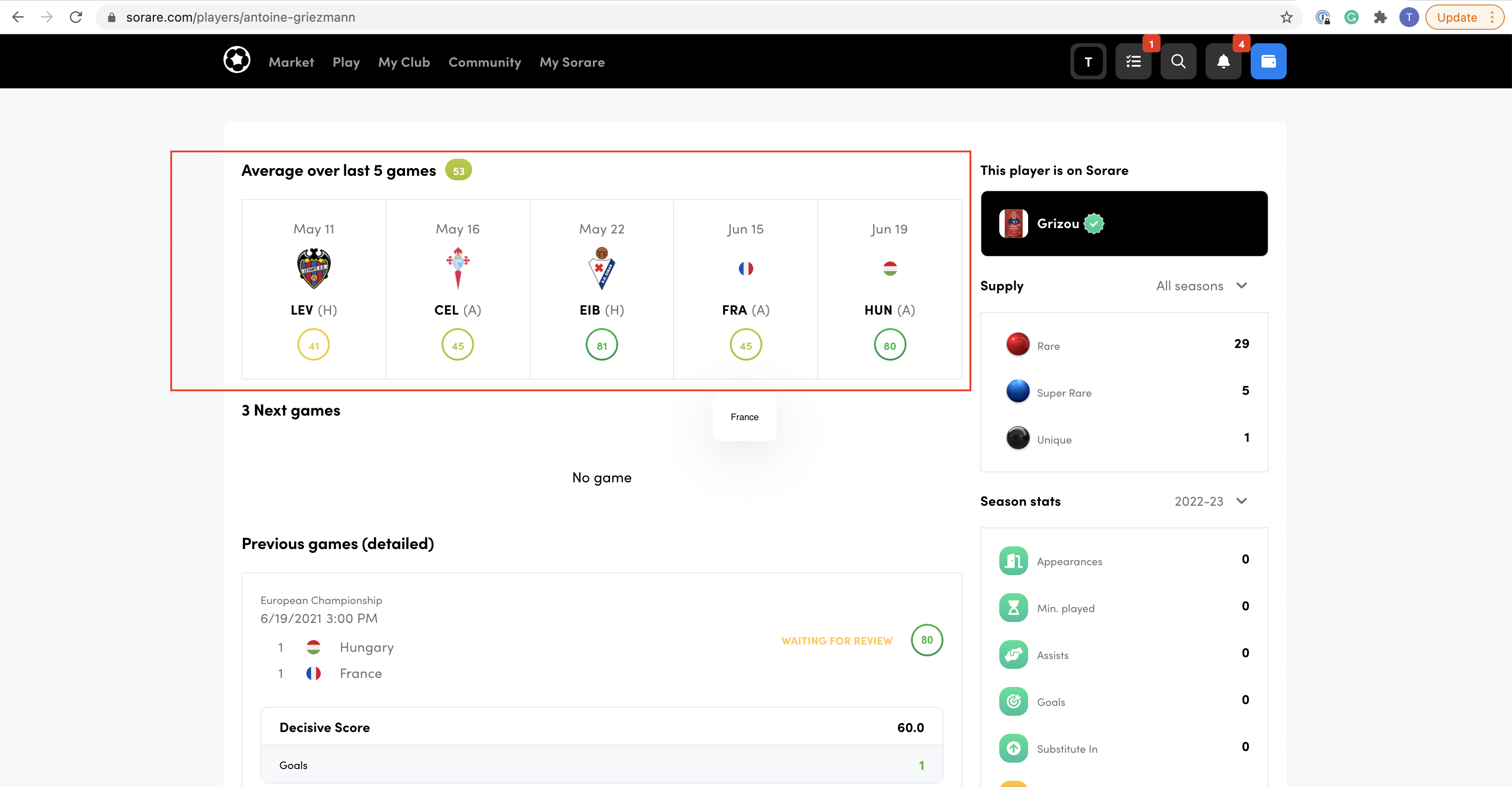 Decisive Score is calculated using the following grid. A player starts at level 0 (35 points for a starter and 25 points for a substitute). Each positive impact stat brings the player to the next level, each negative impact stat brings the player to the previous level. Levels above level 0 mean a guaranteed score. The player score can not be lower than the minimum guaranteed at this level, regardless of the all-around score.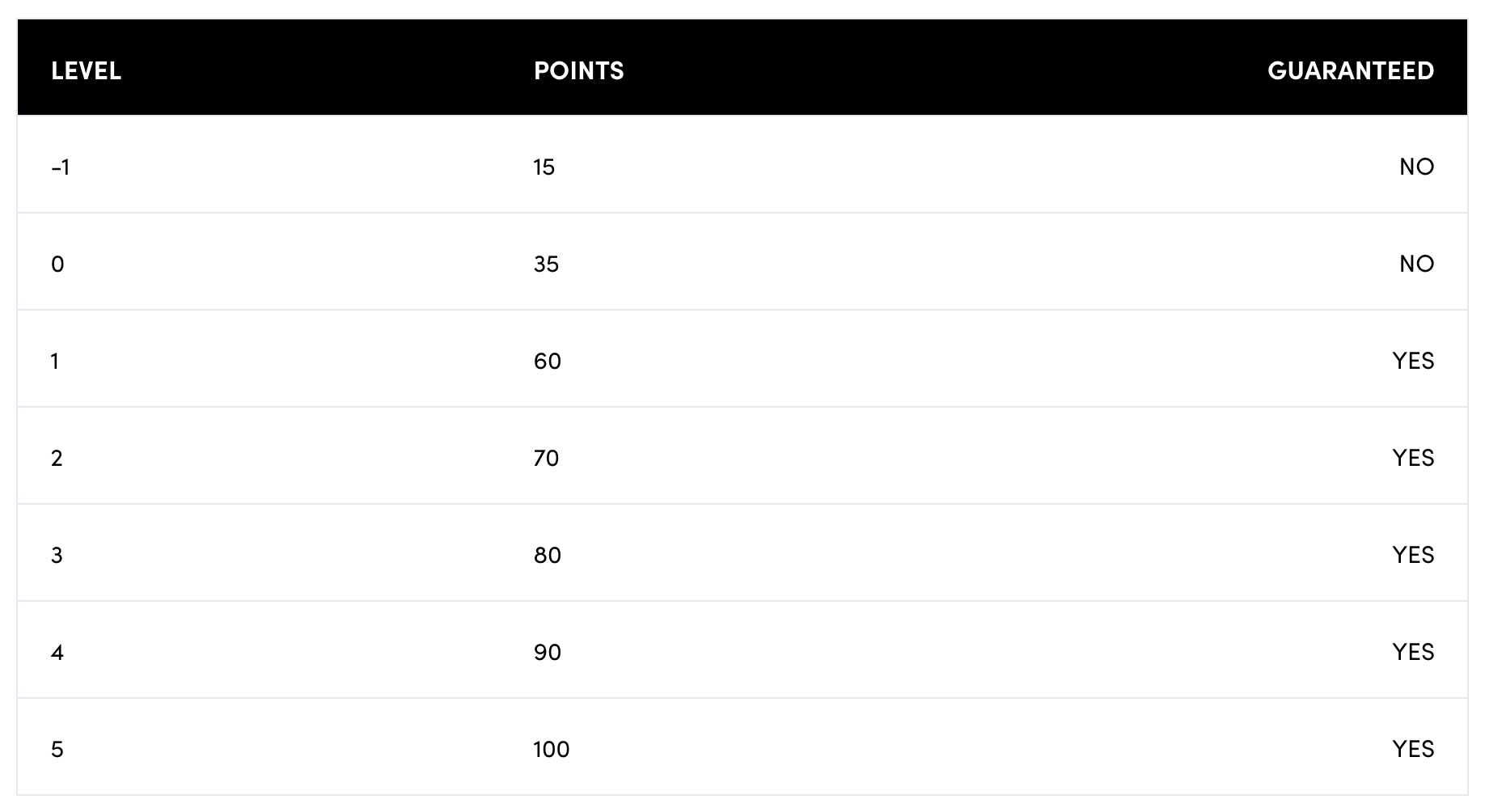 Example 1: A player that scores 2 goals, gives 1 assist, and receives a red card will end up on level 2 (70 points).

Example 2: A player that concedes 1 penalty and receives a red card will end up on level -1 (15 points)
All-Around Score accounts for secondary stats that are more difficult to track during a live game. We use these statistics because we believe they give the most accurate evaluation and impact a player has on the game, especially for defensive positions. It is calculated using the following grid.

➡️ To get all the details of the score of a game, go to the player page, scroll down to the "Previous game" section, click on the game you want to investigate and click on "View all stats" for a detailed breakdown.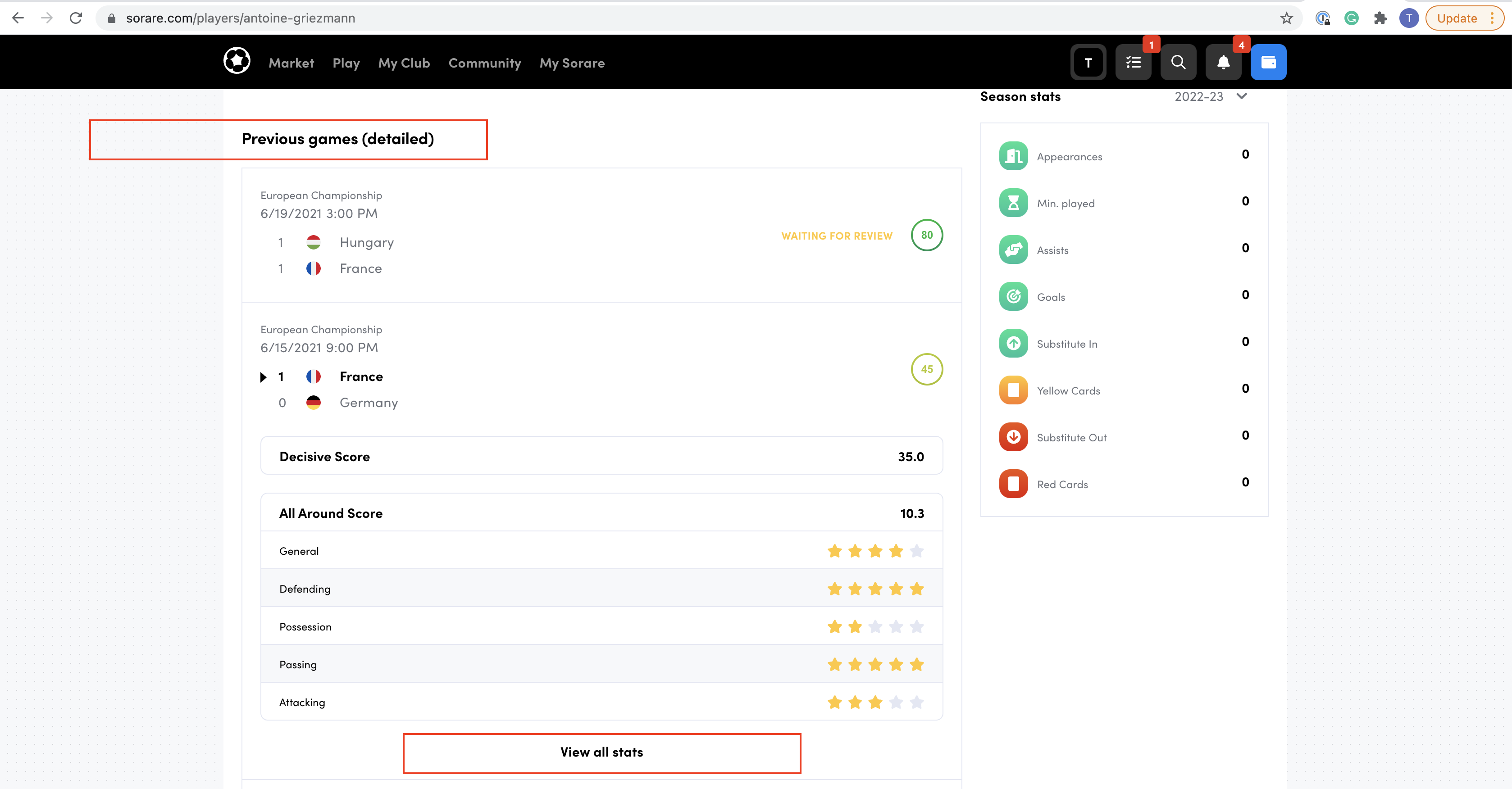 For more information, read this article on our blog.