You can make a direct purchase if you go to the transfer market. The Transfer Market is the place where other managers put their cards for sale. Those cards were previously issued by Sorare.
The new cards are always sold on the New Signings through an auction process.
To buy existing cards, follow these steps:
➡️ 1. Drag on the "Market" tab. A dropdown will appear. You can either select "Best value", "Latest listing", "#1 serial" or "Transfer watch" to buy existing cards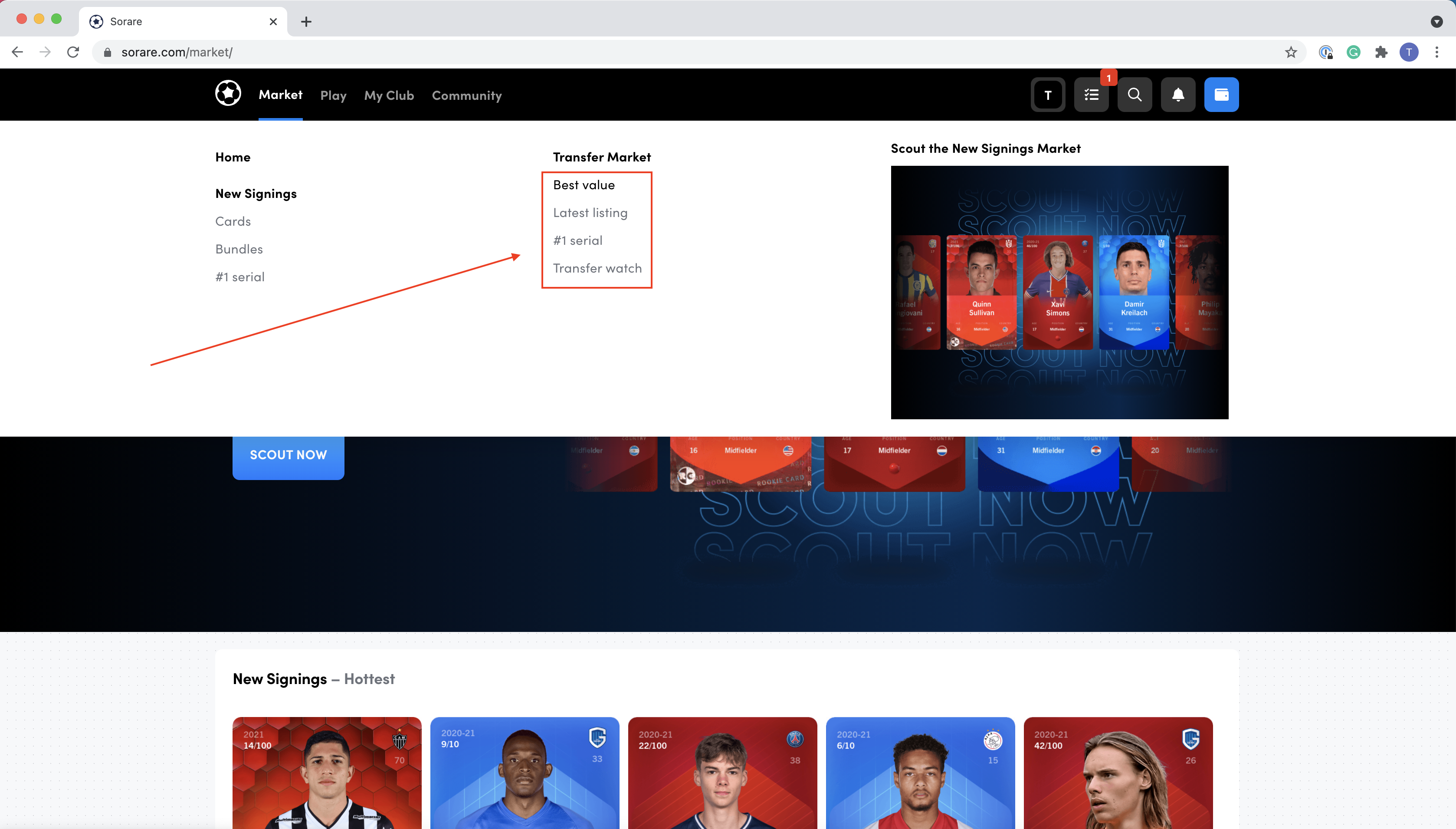 ➡️ 2. Use the filters on the left to find the card you want. When you are ready, click on the "Buy" button.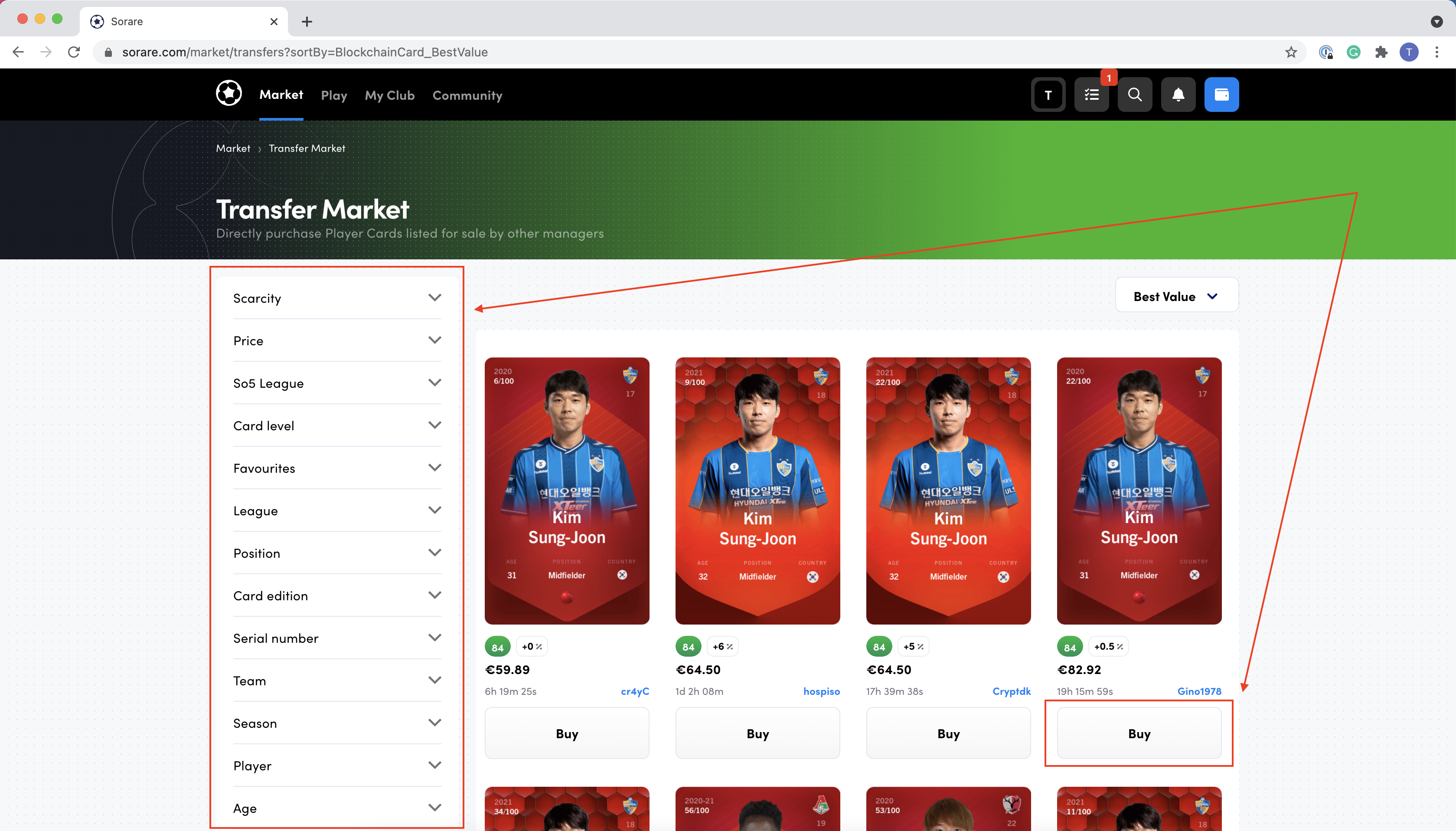 Note that if you buy a card from the Secondary Market using a credit card, a 10% fee will be added to the price of the card.


Learn more about the game in these articles:
When do tournaments take place?
Tell me about the different divisions and leagues
What are the prizes for the weekly leagues