Here are the key steps you need to know so that you can withdraw your funds from Sorare:
➡️ Go to your wallet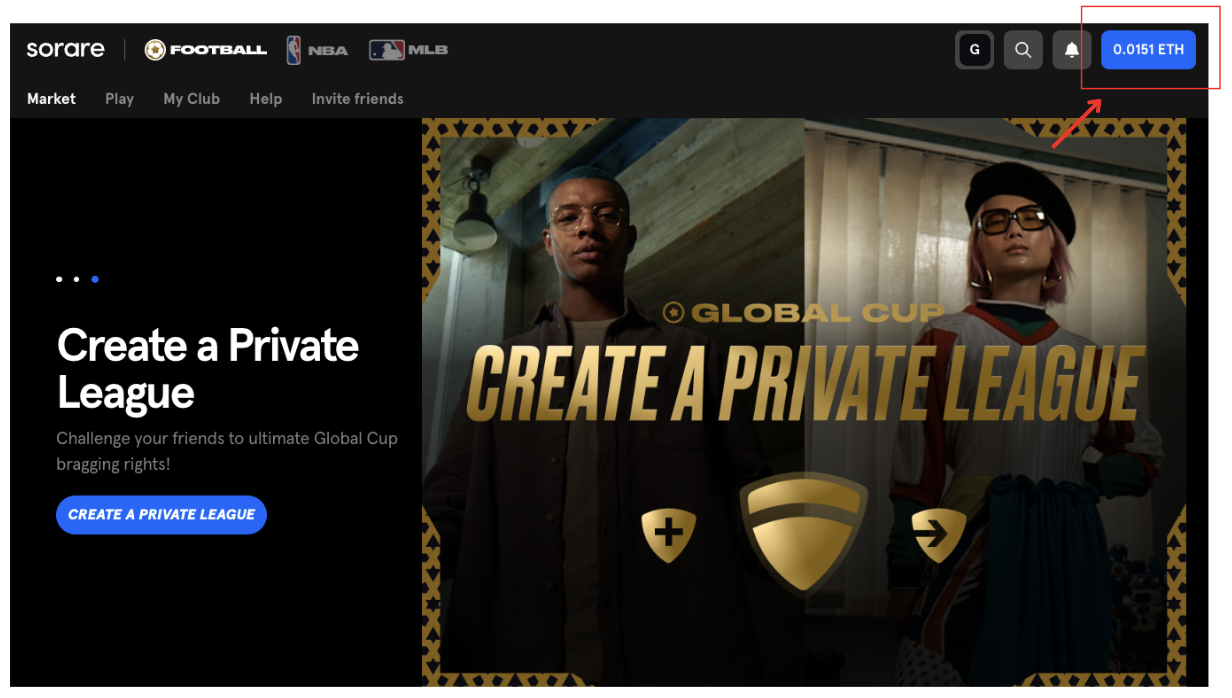 ➡️ Select Withdraw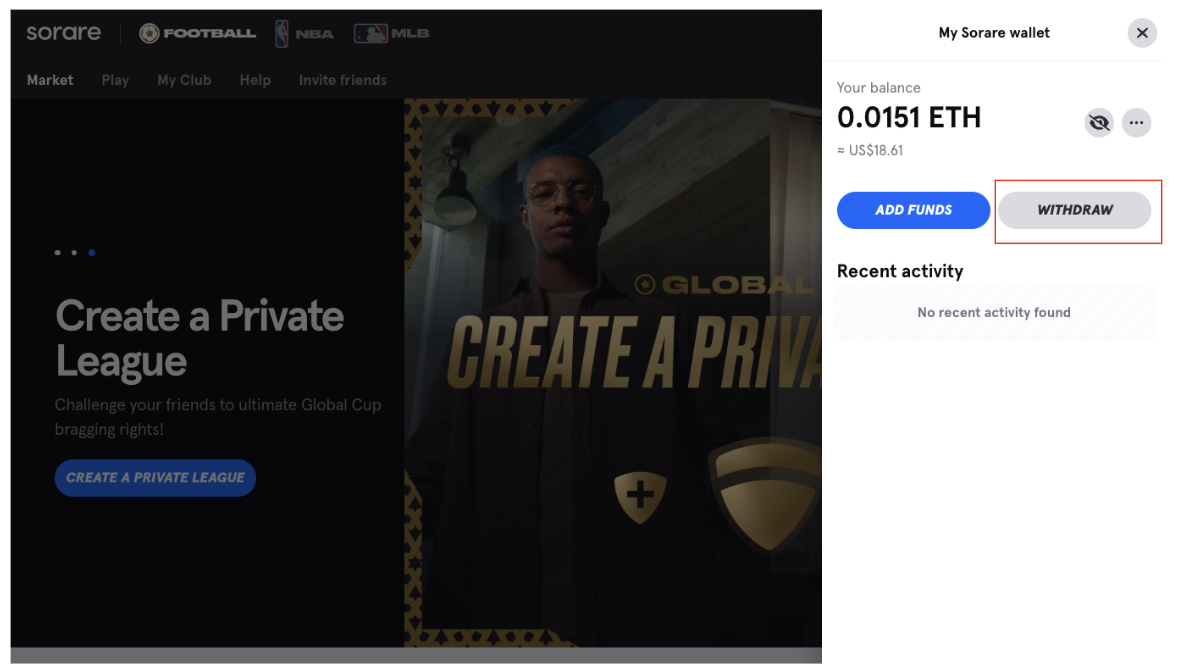 ➡️ Add the address of your Ethereum wallet. Please choose the amount you wish to withdraw from your wallet and press "continue".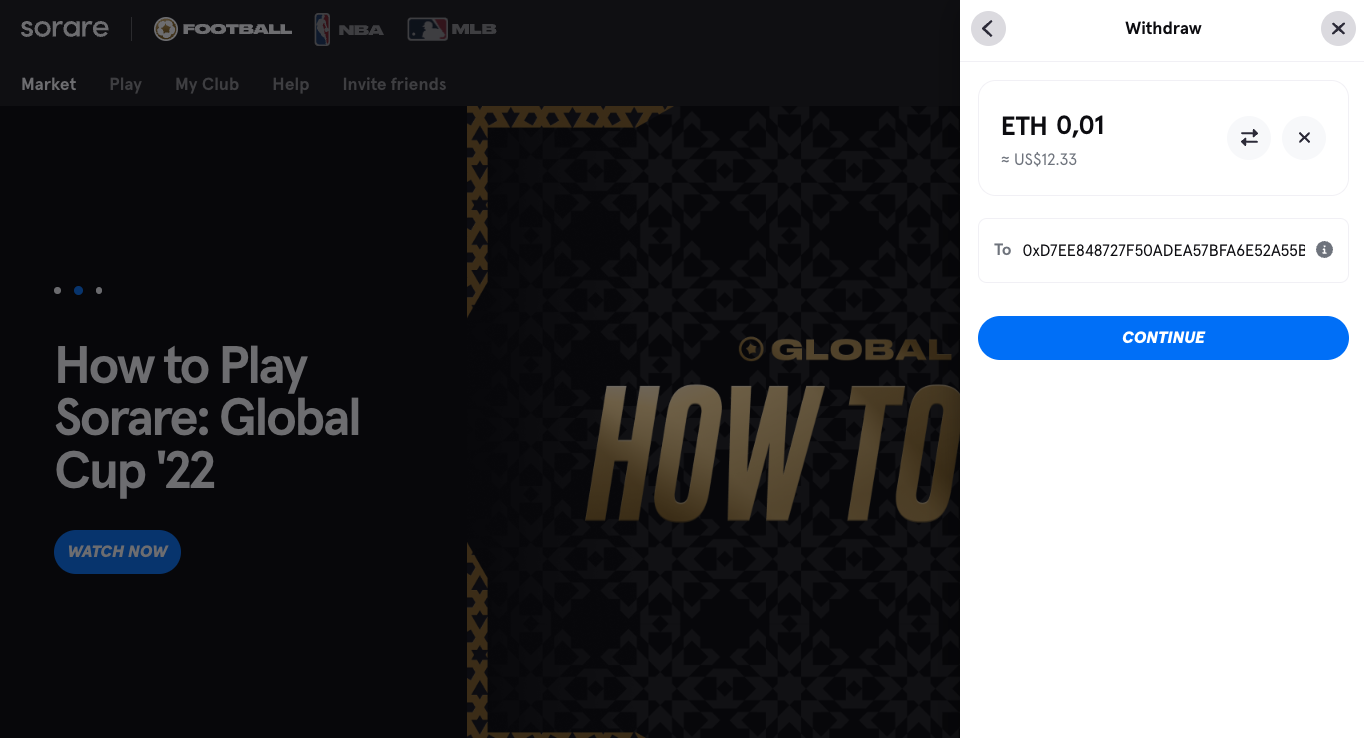 ➡️ Click on the checkbox to review and confirm that the wallet address is correct, and click "send now"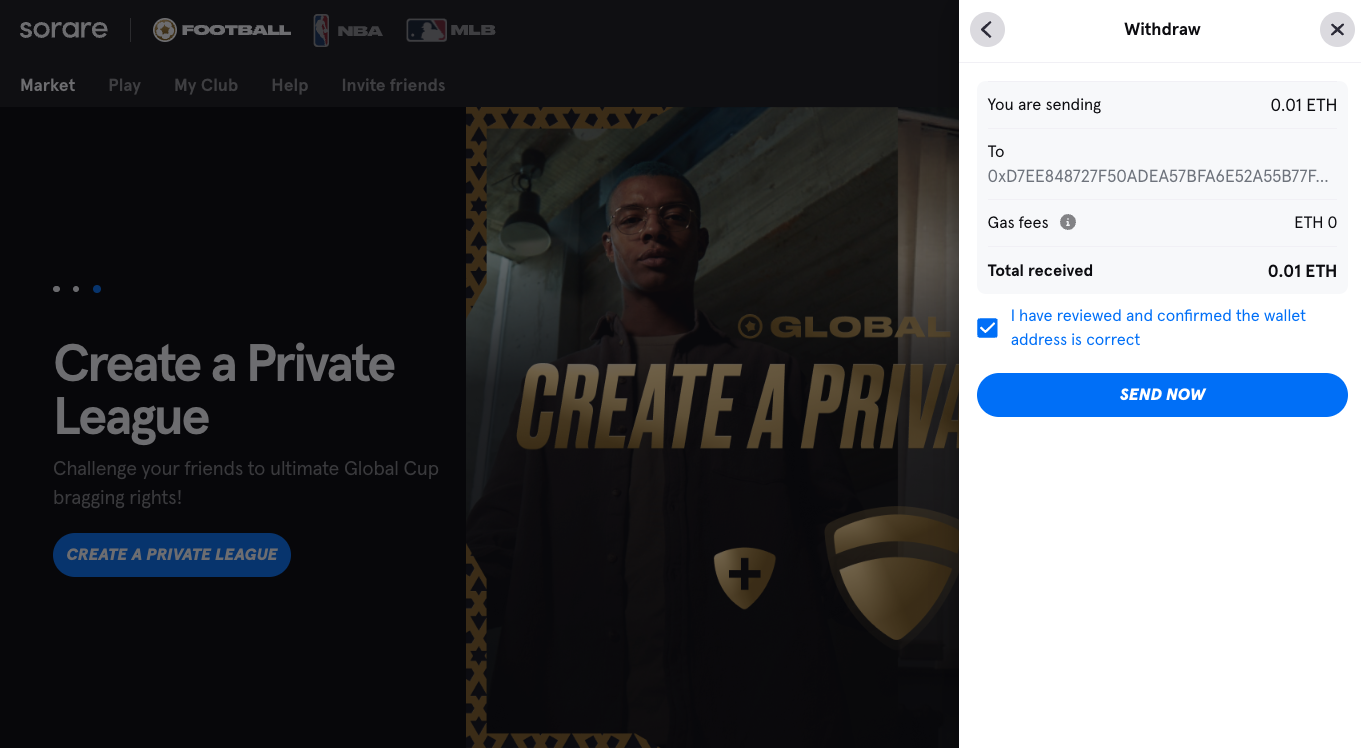 ➡️ Confirm your withdrawal via email
You will receive an email explaining the fee associated with the withdrawal. This fee is not a Sorare fee but a fee to pay the transaction costs associated with the Ethereum blockchain. Sorare makes no money from this and subsidizes part of the transaction.

NB: When a withdrawal is attempted, you cannot use the balance in Sorare anymore until you complete any kind of withdrawal. This is why you see a different balance on the top right than when you head to the withdrawal tab on your wallet.
WARNING : We are not supporting withdrawing to a Smart Contract. We are working on the feature and it might come in a near future, meanwhile, if you encounter this type of error, please withdraw your funds to another wallet if possible.