We announce the prizes (amount of ETH + Cards) for every Game Week and every division. The amount of available rewards depends on the number of licensed professional players playing in a Game Week, and will therefore vary.

To learn more about our Dynamic Rewards System in greater detail check out our blog series.
To check the prizes, follow those steps:
➡️ 1. From the main page, click on "PLAY"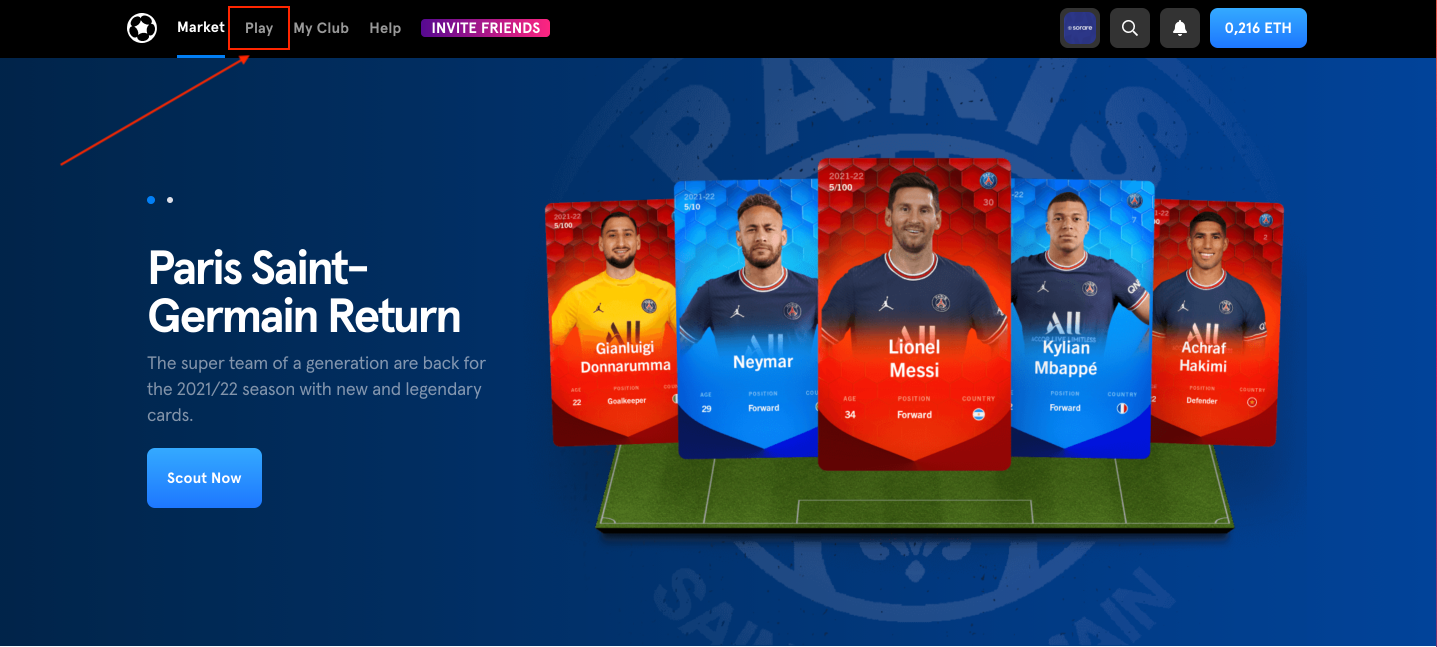 ➡️ 2. On the play page, click on the "Prize pool" button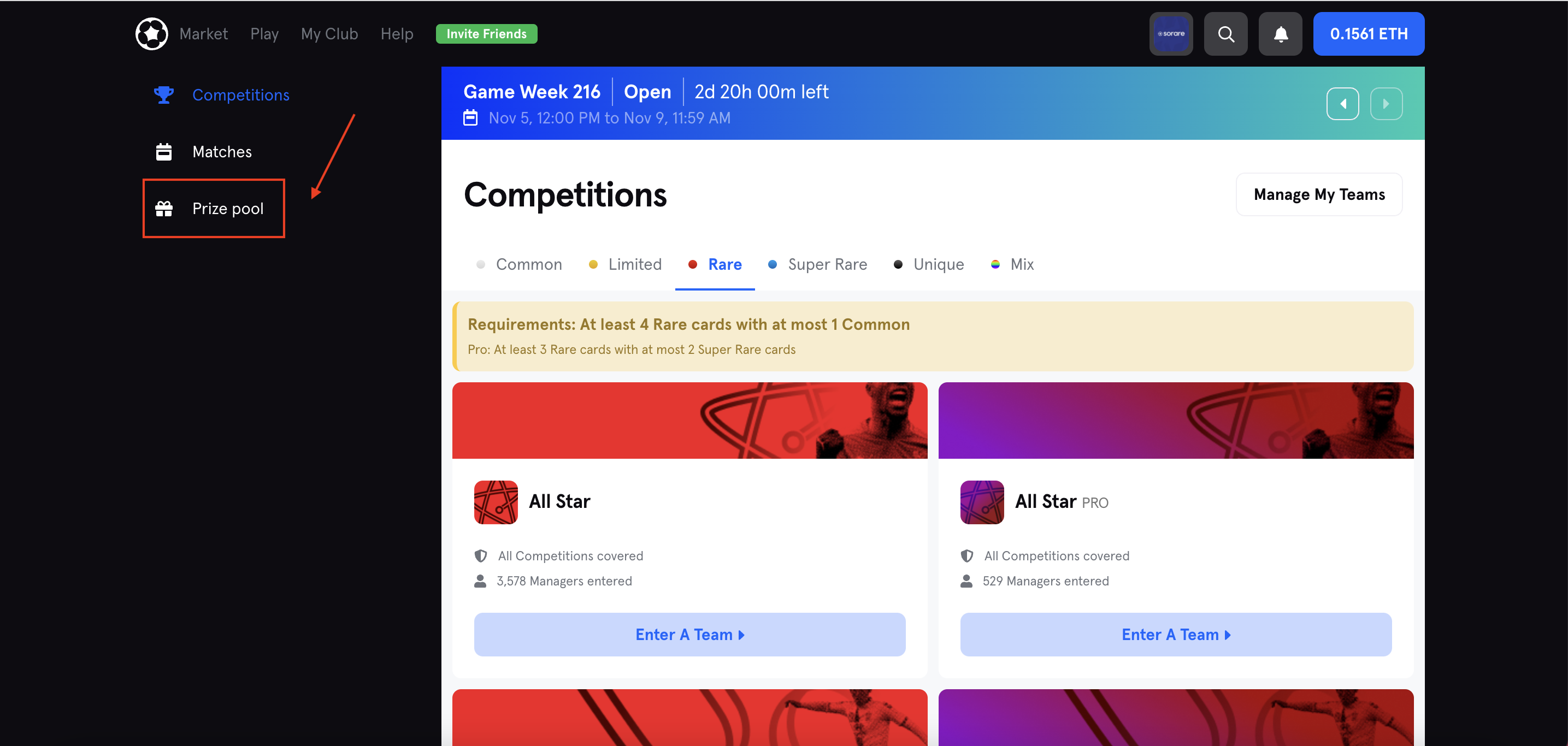 ➡️ 3. On the Prize pool page. Click on the League for which you want to see the rewards.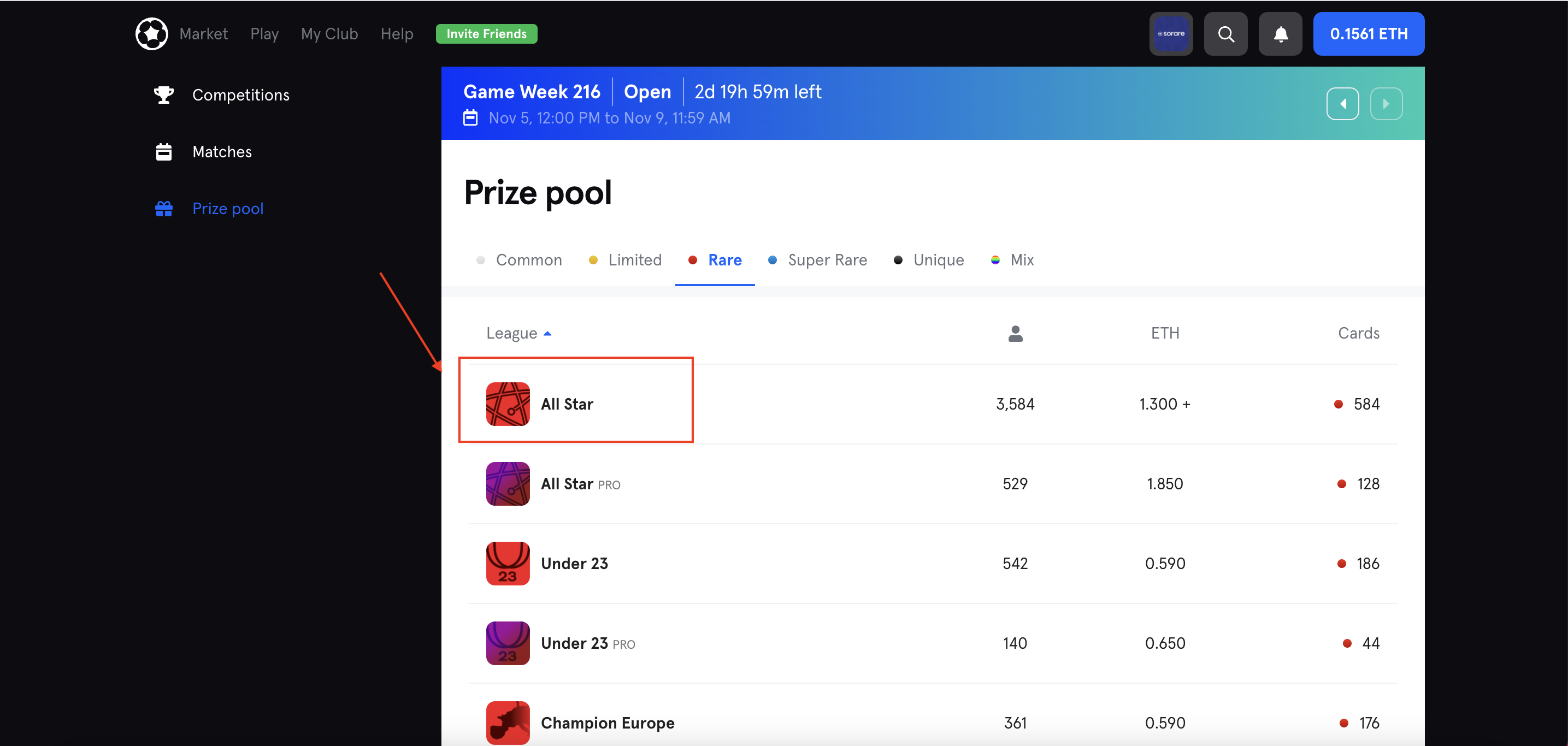 ➡️ 4. You will have the list of rewards depending on the ranking. You can also find the Tier details at the end of the page.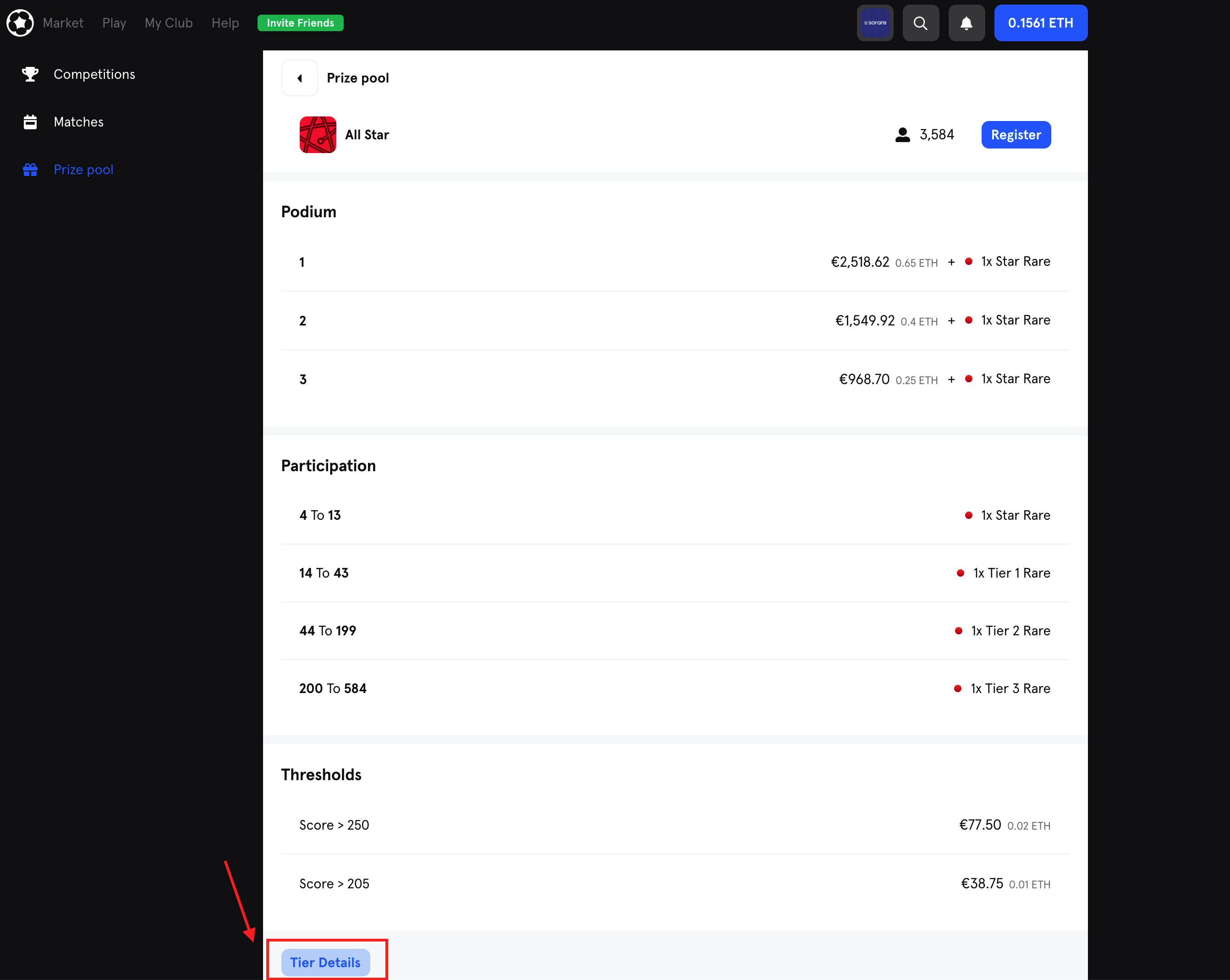 Now it is time to build your best team!