Sorare is a fantasy football game. For tournaments to take place, there needs to be football games scheduled in real-life.
We have two tournaments per week. You can find all the information of the upcoming game weeks in our Gaming Arena https://sorare.com/gaming_arena/home
Or you can follow those steps:
➡️ 1. Drag on the "PLAY" tab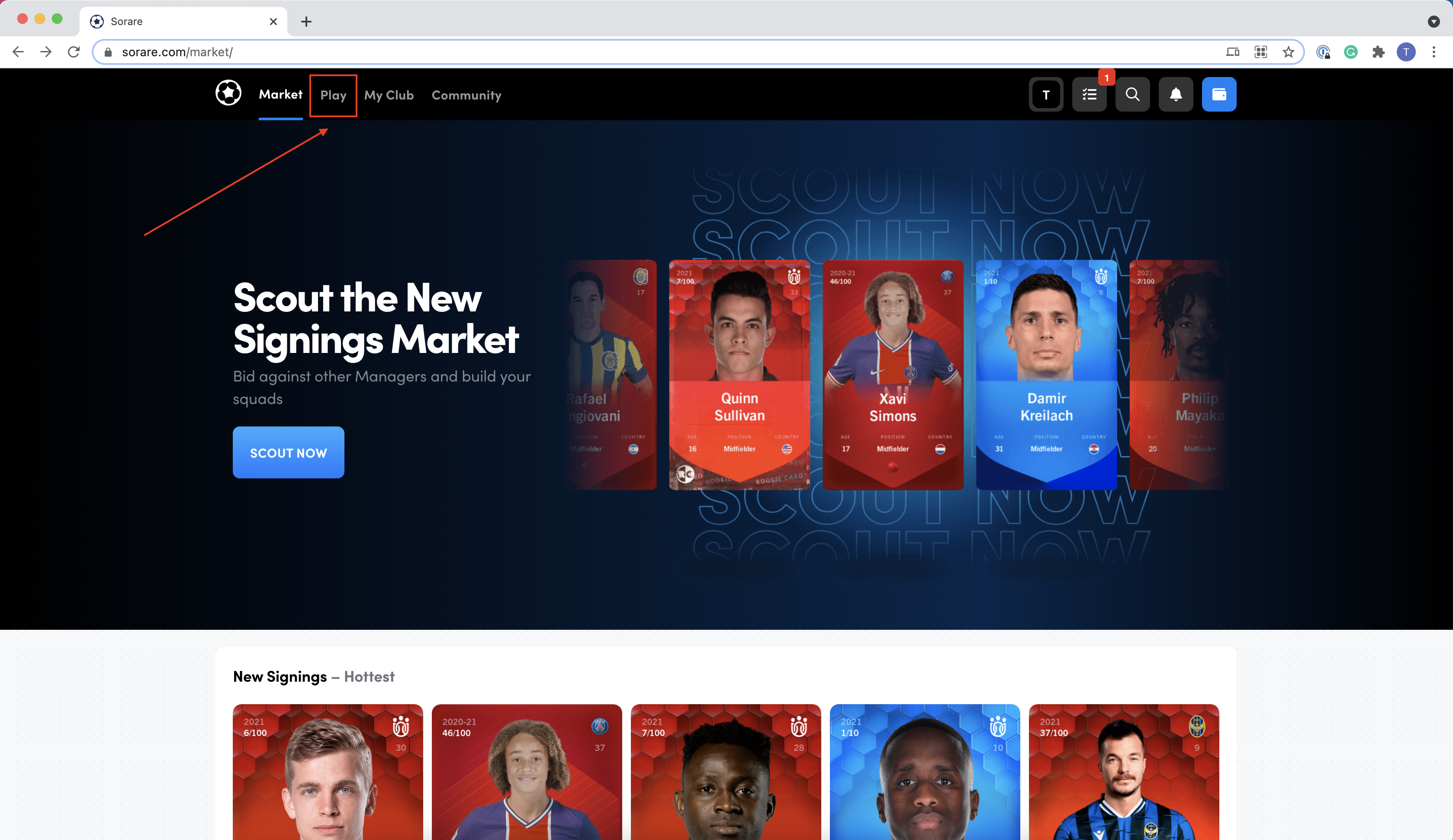 ➡️ 2. A section with game weeks will pop up. Click on "View all tournaments".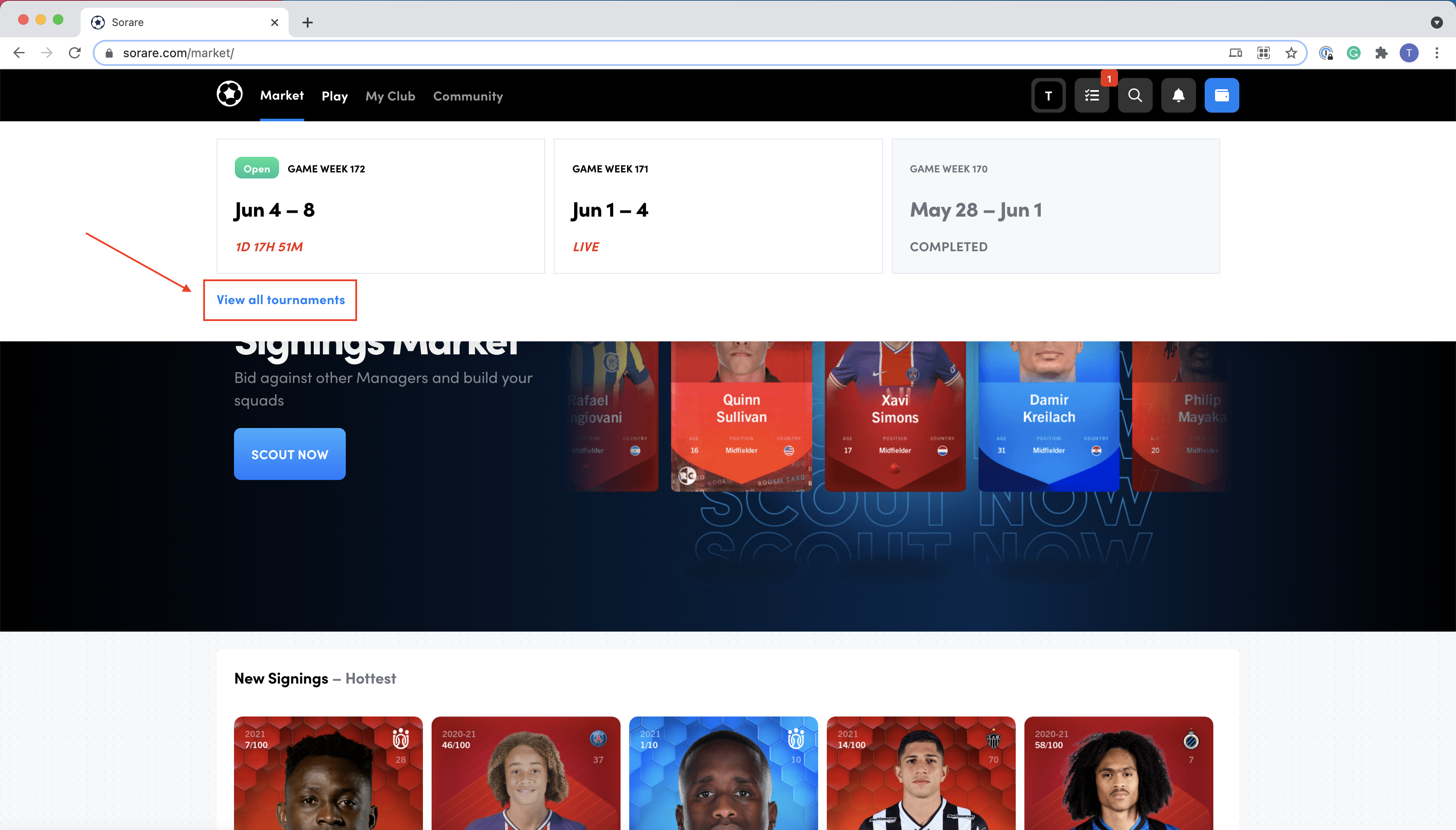 ➡️ 3. On this page you can consult all the results (click on "View results" or "View live results" for the current game week) or compete against other managers (click on "Compete").