We recommend adding a recovery email and phone number to help recover your Sorare wallet after you change your account password or if you don't log in for an extended period of time. Please note that you cannot use the same email your Sorare account is signed up with.
Here's how to add a recovery email:
1️⃣ Click on your Profile on the top right corner and click on Settings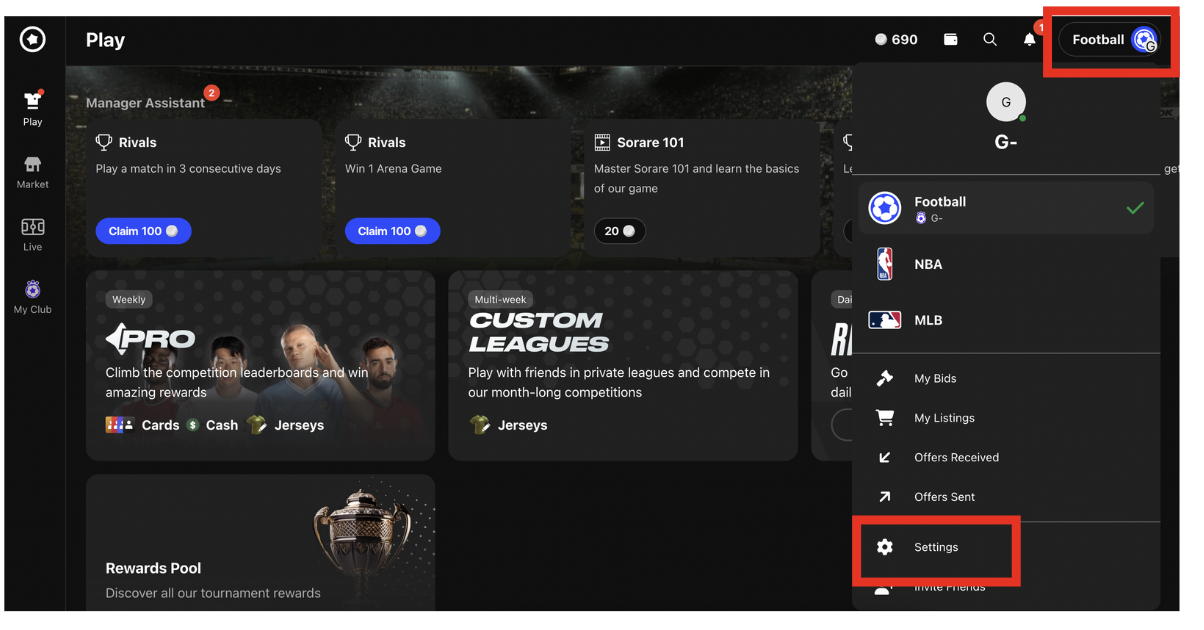 2️⃣ Click on My Account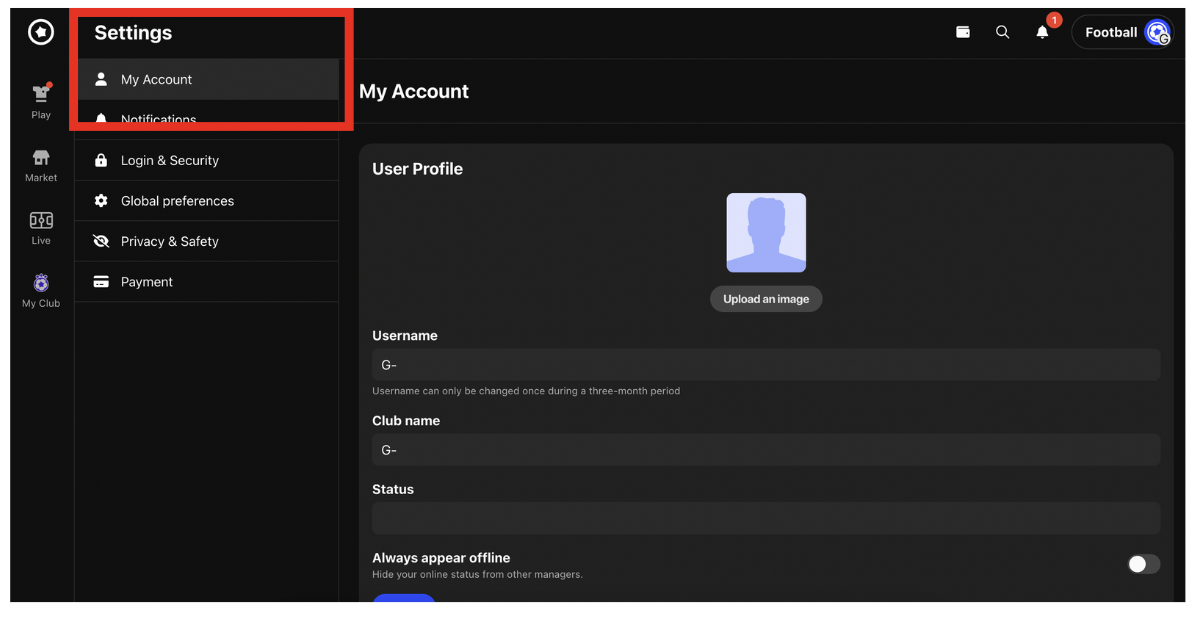 3️⃣ Under Personal Info, click on "Add Recovery Email"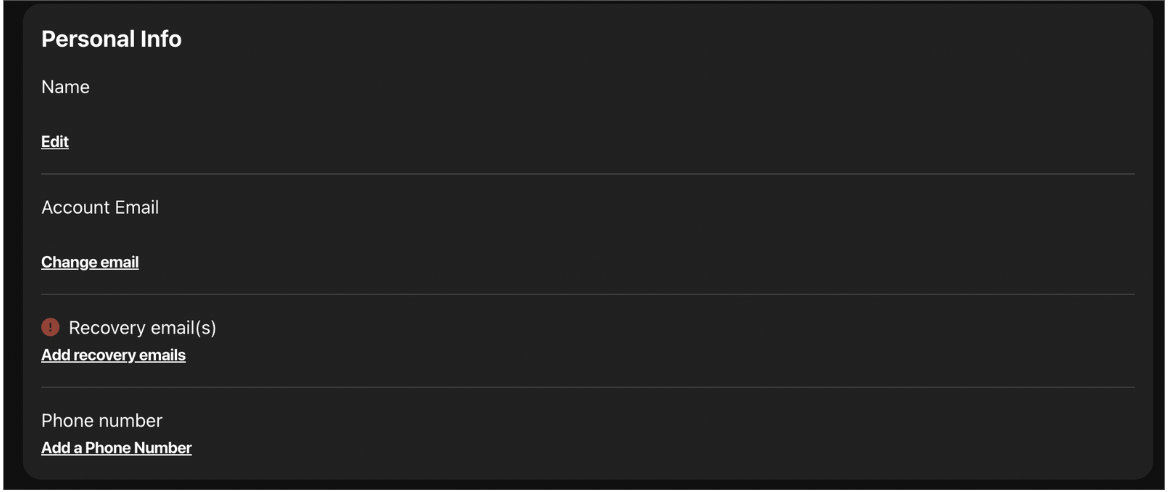 4️⃣ Enter an email address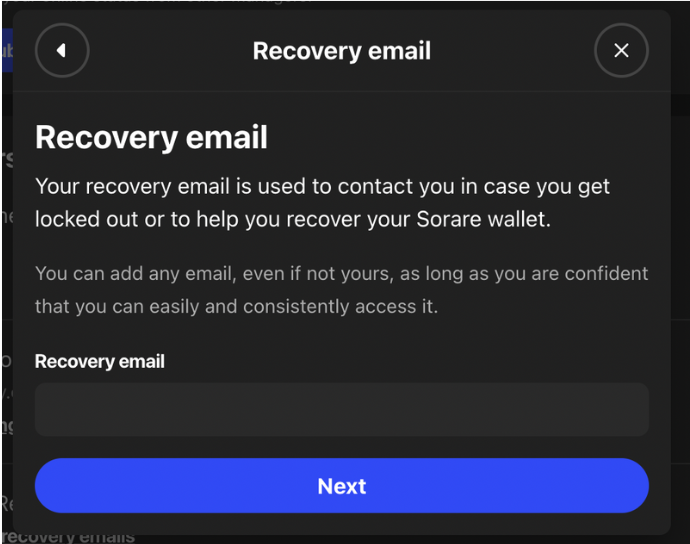 5️⃣ Enter the 6–digit code sent to your recovery email to verify the email. Once you click Verify, it will be added to your account!